Win the Content Strategy Bookshelf
You can enter for a chance to win all 12 of these brilliant books
Complete your entry in two steps:
1 Join the newsletter by providing us with your email address above
2 Reshare the tweet on the next page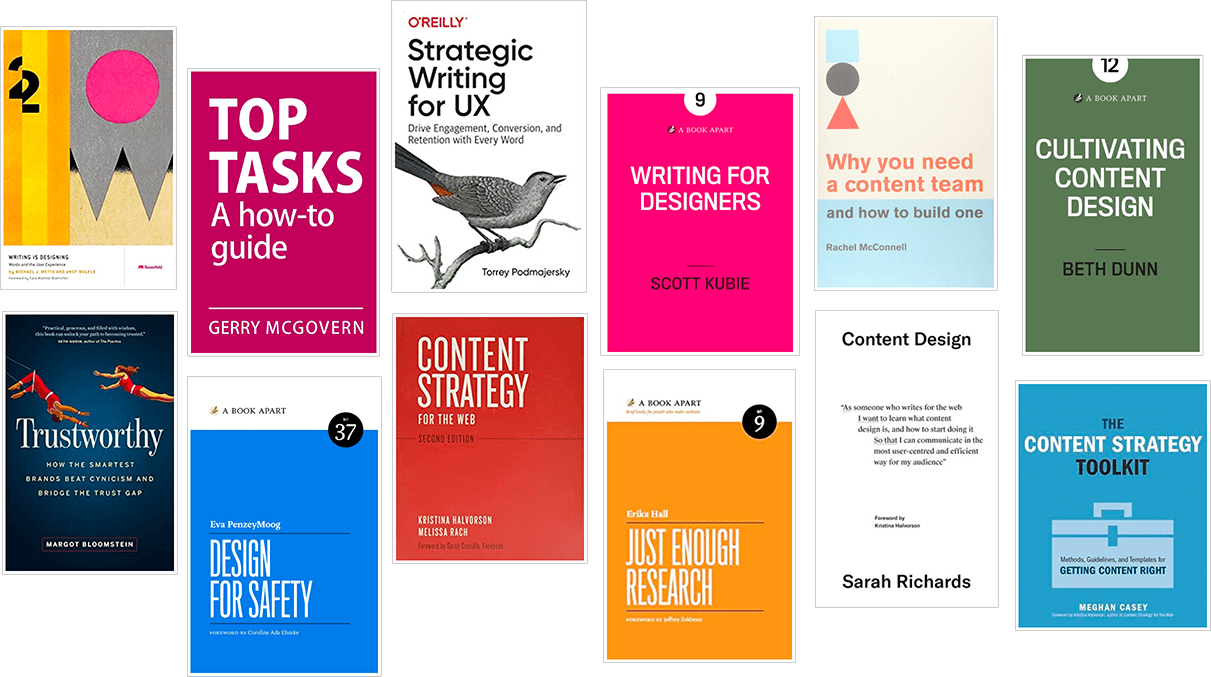 Why are we running a giveaway?
We're a new site that's on a mission to uplift and connect content professionals with the organisations that need them.
We're hoping this fun competition helps us build some awareness, brings visibility to a wonderful selection of books, and gives the winner plenty of food for thought.
It's important to note that we aren't commercially affiliated with any of the publishers or authors of these books. Permission was granted to include all books, and you should know we are independently purchasing and shipping the books ourselves.
About the books we're giving away
The competition rules
One entry per person.
Use a valid email address— we'll need to reach you should you win.
Complete step two within 24 hours of completing step one.
Save a record showing that you completed step two— this could be a link to your social update, or a screenshot— we'll use this to verify your entry should you be selected as the winner.
Competition entry ends on 30th September 2021 at 23:59:59 (BST, UK time)— entries after this time will not be counted.