EOE STATEMENT
We are an equal employment opportunity employer. All qualified applicants will receive consideration for employment without regard to race, color, religion, sex, national origin, disability status, protected veteran status or any other characteristic protected by law. 
Provide event support and coordination for both digital and live events
Ensure consistent and clear communication regarding "promotional events"
Coordinate internal resources and third parties/vendors for flawless execution of special projects and "promotional events"
Maintain website content in WordPress
Generate, track, and measure performance of content and marketing efforts, including website traffic
May act as point-person for all vendors, external partners, and internal constituents
Assist VP and Director, Marketing in marketing and promotion of events or thought leadership content
Distribute email newsletters and/or sales-based outgoing email
Utilize Project Management for successful, on-budget and on-time marketing initiatives delivery
Project management responsibilities include the coordination and completion of marketing and assigned
Liaise with associations, media, advertising and other marketing current and potential partners
Conduct research on different strategic initiatives and projects
Comply with entire timelines and ensure to accomplish all ApiJect objectives
Help execute company special projects that may fall outside the scope of regular duties
Monitor, track, submissions, manage timelines and execute the sourcing of technical speaking, digital, and print opportunities
Coordinate and execute of ApiJect exhibition at industry events including booth build, booth management, speaking opportunities, and other special events held in accordance with tradeshows
Liaise and leverage vendor, association, publication, agency, etc. relationships to facilitate the creation, execution and promotion of ApiJect technical content
On-site execution of ApiJect digital, virtual and face to face event agendas and special events, including the oversight of staff responsibilities, vendor services, and venue provisions (some events will require travel)
POSITION REQUIREMENTS
5 years of experience in marketing, content management or digital project management
Have worked either in a startup environment or on autonomous small teams within larger organizations.
Bachelor's degree (in lieu of a degree we will consider direct experience, certifications and credentials)
Advanced interpersonal, oral, and written communication skills
This role will support event strategies that build brand momentum and customer engagement and provide unique event experiences. The ideal candidate must thrive in a challenging and fast-paced atmosphere; where prioritizing and multi-tasking are the norm.
Detail-oriented and meets deadlines
Experience with virtual event technologies, running webinars, podcasts, and virtual breakout rooms
Experience with corporate communications on social media platforms and tracking performance
Ability to work remote (company has office locations but most of the organization works from home)
Proficiency with WordPress is a plus
Advanced proficiency with Microsoft products, SharePoint, Teams, Zoom
ABOUT THE ORGANIZATION
ApiJect Systems America is dedicated to making injectable medicines safe and available for everyone. By building a network using high-speed, high volume Blow-Fill-Seal machines, we can supply hundreds of millions of ultra-low-cost pre-filled syringes in 30 days.
We are a rapidly growing medical technology company revolutionizing how injectable drugs and medicines can be provided for pandemic defense and global health. In partnership with the U.S. Government, ApiJect is a founding member of The RAPID Consortium, which is helping to give America and the world 'surge capacity' for supplying vaccine and medicine in individual doses for injection - a capacity that strengthens population-scale defense against pandemics and other bio-emergencies. Together, we are impacting the future of healthcare on a global scale.
ApiJect is seeking a proactive, experienced Project Manager for a large program of projects around Cloud-native enterprise solutions with a proven track record. The ideal candidate will have a history of successfully leading multiple, complex, large-scale technology and infrastructure projects.
THIS POSITION IS CURRENTLY ACCEPTING APPLICATIONS.
Interested? Apply for this role
Apply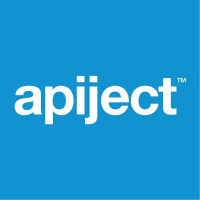 ApiJect
Making injectable medicines safe and available for everyone.
Get notified when roles similar to this are listed
We'll email you about new jobs.
Explore other job categories