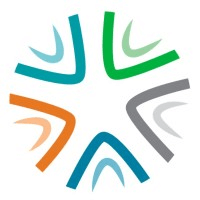 Aptitude Health
Sr. Scientific Content Manager
Apply
The Senior Scientific Content Manager is responsible for the development of scientific and medical content and is further responsible for the content-related execution of Aptitude Health projects. The Senior Scientific Content Manager is expected to interact closely with Account Services, BD, and other departments to produce timely and accurate deliverables in line with the strategy as set forth by the client. Additionally, they will be expected to participate in mentoring and development of junior team members. The Senior Scientific Content Manager will also be expected to produce content that is strategically insightful to the client, participate in internal activities of a highly strategic nature (eg, pitch preparations, support to business development) and will be exposed to functional management skills development, including resource allocation, performance management tasks, and business development operations. The Senior Scientific Content Manager cooperates with other members of the Content Team and reports to the Scientific Content Director.
Job Duties and Responsibilities
Supporting and leading the development and execution of assigned projects across Aptitude Health's lines of business (Stakeholder Management, New Technology, Multi supported Programs and Medical Communications Consulting Services)
Interacting with clients to discuss goals, format, and content of projects, including
Developing content (agendas, discussion guides, speaker briefs) in collaboration with the client
Developing content/slides in cooperation with the faculty in a timely manner with appropriate referencing
Providing post-program meeting reports and/or executive summaries
Developing enduring materials such as abstract books, brochures, meeting programs, monographs
Ensure good interaction and collaboration with KOLs and other experts. Build a personal KOL network
Collaborating with Account Services, BD, and other internal partners to assure timely implementation of meetings, programs, and other projects
Daily duties concerning content/clinical management as directed by management
Acting as a clinical resource for staff and rapid development towards the role of assigned project clinical lead and/or oversight (performing duties of senior quality-control content review)
Developing strategic materials and supporting Strategic Business Development initiatives as requested
Developing training programs for new team members (including mentorship assignments), and participating in the mentoring and growth of junior members of the team as needed
Responsible for overseeing and/or reviewing deliverables developed by other members of the team to ensure materials of a high-quality level
Attending and managing live scientific clinical meetings as required
Exposure to and development of skills to support content operational processes, including project budgeting, resource allocation, global team meeting agenda/leadership, and performance management
The above job description in no way states or implies these duties are the only duties performed by this employee. The incumbent is expected to perform other related duties necessary for the effective operation of the department and company.
The Company reserves the right to change or alter any of the above duties and responsibilities according to the operational needs of the department and Company.
Education, Experience, and Skills
An advanced degree (PhD, MS, MD, PharmD, PA-C, NP, RN considered with applicable experience) with a background in oncology/hematology preferred, or scientific background in another medical/pharmaceutical/biological field
4–7 years prior experience in a medical communications agency, pharmaceutical company, or related setting
Highly experienced in the development of scientific content, including providing strategic insights
Ability to translate scientific information into effective verbal and visual practical communication
Excellent communication skills (written and verbal in English)
Customer-focused and strategic thinker
Results-oriented, accurate, and analytical
Self-motivated and able to work independently, and as part of a team
International cross-cultural openness
Willingness to travel
Key Competencies
Highly effective communicator, and experienced in scientific/medical communication and education
Leadership skills
Critical, analytical, and problem-solving skills
Detail oriented
Ability to translate clinical data into strategic messages
Excellent time-management and organizational skills
Team player and collaborative
Aptitude Health is an equal-opportunity employer. We celebrate diversity and are committed to creating an inclusive environment for all employees.
Come join our team!
Send your resume to Jarina.trombley@aptitudehealth.com
Interested? Apply for this role
Apply