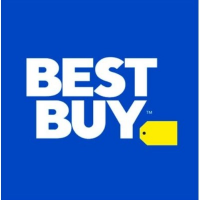 Best Buy Canada
UX Writer I - Retail Experiences
Apply
The Experience Design team is looking for a UX Writer to join our Experience Optimization (EO) retail team. This is an excellent opportunity for a UX Writer looking to grow their career in a large experience design organization with amazing mentorship, critique and professional development. The EO team operates similar to an agency model within Best Buy Canada's Digital Retail organization to provide three primary services: to increase the efficiency and effectiveness of the other retail teams by continuously improving the playbooks that define how we craft digital experiences for events and our day-to-day; to provide direct support to the other teams during their busiest times; and to identify and operationalize the web technologies needed to provide amazing customer experiences and efficient retail execution.  This UX Writer position is a specialist role working on a team of UX designers, content strategists, other UX writers, digital designers, SEO specialists, and our content creators.
Experience Design at Best Buy Canada drives the vision of the entire customer journey. We are a large and growing team of diverse specialists in UX, UI, Visual Design, Content Strategy, and Copywriting. The Experience Design department operates under the Director of Experience Design and enjoys strong executive support. Best Buy Canada's eCommerce group is truly Agile at scale, with a flat organizational structure and designers working with distinct streams, united within communities of practice.
What you'll be doing:
Content Writing: Writing and proofing copy for everything from short promotional messaging to landing pages to informational customer communications
Content Design: Ensuring content is consistent throughout user journeys
Content Strategy: Contributing to or helping maintain content strategies to meet customer needs
User Research: Shaping and evaluating the customer experience by crafting helpful, meaningful text
Collaborating with several cross-functional teams of UX designers, digital designers, scrum masters, merchandizers, and business leads
Contributing to our content standards and guidelines
Working in a dynamic Agile environment that requires self-direction with an aptitude for team collaboration and open communication
Consulting with stakeholders early and often to ensure alignment and synergy on the progress of different initiatives
What you'll need to succeed:
1+ years of experience as a UX Writer, preferably working with digital platforms
Expertise in writing copy that's clear and concise
An understanding of user centered design principles and how copy fits into the customer journey
Familiarity with user research and usability testing methods that evaluate the effectiveness of content experiences
Experience in eCommerce and Retail, working with business and marketing for sales initiatives to drive traffic to conversion
Time management skills that allow you to juggle multiple projects and tricky timelines
A strong understanding of grammar, style, and syntax
Willingness to work closely with business to define the strategy and rationale for features
Familiarity with working in an Agile or Scrum environment
Highly collaborative mindset that allows you to build trust and accountability
Ability to embrace change with positivity and enthusiasm
At Best Buy, we believe in amazing work-life balance which includes continual learning and growth on company time. That's why everyone in our eCommerce and Technology departments has their own professional career coach, career development plan, and access to a series of in-house development seminars. Remote working available.
We believe we have the unique opportunity to help customers enrich their lives and pursue their passions with the help of technology.
Interested? Apply for this role
Apply