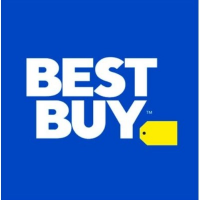 Best Buy Canada
UX Writer II (Digital Retail)
Apply
Experience Design at Best Buy Canada drives the vision for the experiences we create for customers, store associates & employees. We are a large and growing team of diverse specialists in UX, UI, Digital Design, and UX Writing. We are truly agile and embedded across different problem spaces across Best Buy.
We are looking for a UX Writer to join one of our Global teams in Digital Retail.
This team is focused on designing experiences on BestBuy.ca to help customers find the best product for their needs at the right price point. The role includes working collaboratively with a UX Designer, and Digital Designer to enhance the content and promotional experiences for our homepage and events on the Best Buy Canada website, through email communication, digital ads, and support copy. Thereby evolving the content design on the website to match our experience playbooks. 
As a UX Writer on this team, you will be building relationships with stakeholders to solve key business problems, while providing amazing customer experiences and efficient retail executions.
Responsibilities  
Content Strategy: Design, write, edit, test, and improve the content that makes the experience for our customers easier to use 
Information Architecture: Define the right filtering approach and IA for a category based on customers' shopping needs 
Content Design: Define what content a customer needs at each touchpoint to make a purchase decision and write that content 
Collaboration: Give and solicit feedback from your Experience Design peers in service of building the category experience 
Collaboration: Collaborate daily with peers in every discipline: Digital Retail Manager (DRM), Digital Designers, UX Designers, Marketing Specialist, Scrum Master 
User Research and Evaluation: Leveraging user research techniques (e.g., usability testing and analytics) to better understand our customers and how they engage with our site to evolve and iterate experiences  
Qualifications  
2+ years of experience as a UX writer, preferably with experience working in a multi-disciplinary team 
Excellent stakeholder management skills  
Expertise in writing copy that's clear and concise 
A strong understanding of user-centred design principles and how copy fits  
into the customer journey 
Time management skills that allow you to work fast and smart 
A highly collaborative mindset that allows you to build trust and accountability 
An ability to embrace change with positivity and enthusiasm 
More about you 
Retail experience is an asset, but not required 
Familiarity with working in an Agile or Scrum environment 
A highly collaborative mindset that allows you to build trust and accountability  
You lead by example—you do great work, and help people on the team understand how you do it 
What's in it for you 
We are a remote-first community with some of the best-in-class coaching programs that all employees across Best Buy can take part in. Continuous learning is a large part of our DNA, with our Practice Leads making learning time an important part of each sprint.
Avail of our fabulous employee discounts both in-store and online from day one!
Aside from a highly competitive benefits plan that includes extended health/life/dental, we also offer a Registered Pension Plan, where Best Buy will match your contributions – dollar for dollar!
We also have an employee stock purchase plan with the company matching up to 5% of your eligible contributions.
That's not all; you also get to work with a fun, hardworking team who leads with empathy and loves what they do!
About Best Buy Canada 
At Best Buy, we value diversity and inclusion and are committed to building a workplace where we can learn from each other. We are an equal opportunity employer and welcome people of all different backgrounds, experiences, abilities, and perspectives.
We believe we have the unique opportunity to help customers enrich their lives and pursue their passions with the help of technology.
Come join our amazing team. We are looking for people just like you!
Interested? Apply for this role
Apply