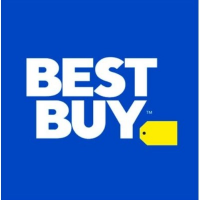 Best Buy Canada
UX Writer II (Intermediate)
Apply
Are you ready to join a large and growing team of diverse specialists in UX, UI, Digital Design, and UX Writing? 
We are looking for a UX Writer to join our UX writing community. This person will be focusing on designing experiences on BestBuy.ca to help customers find what they are looking for. The role includes working collaboratively with other disciplines to enhance the experience of our customers, both internal and external.   
You will need to be based in the Greater Vancouver area, where we practice a remote first working model, leveraging in-person interactions for strategic, collaborative, and social purposes.
What you'll do:
Content Strategy: Defining the broader vision for the written content, including planning, mapping, creating, and managing this content
Content Design: Focusing on serving our customers by providing the right content at the right time while considering readability, accessibility, and usability 
Information Architecture: Structuring, ordering, and labelling content in an efficient way that ensures customers find what they are looking for
User Research and Analysis: Leveraging user research techniques (such as usability testing and analytics) to better understand our customers and how they engage with our site to evolve and iterate experiences  
UX Writing: Writing microcopy and support copy to bring the content strategy and content design goals to life, ensuring it is useful, usable, and effective
Collaboration: Working collaboratively with team leaders, stakeholders, and your peers in the experience design community to build iterative and scalable solutions   
What we're looking for:
An undergraduate degree (or advanced certification and related experience) in Digital Media Management, Information Systems, Information Science, Journalism, or other social sciences with an emphasis on human-computer interaction
2+ years of experience as a UX Writer, preferably with familiarity working in a multi-disciplinary team 
Excellent stakeholder management skills  
Expertise in writing copy that's clear and concise 
A strong understanding of user-centred design principles and how copy fits  
into the customer journey 
Time management skills that allow you to work fast and smart 
A highly collaborative mindset that allows you to build trust and accountability 
An ability to embrace change with positivity and enthusiasm 
Why you'll love it here:
Remote-first work environment
Employee discounts on awesome tech
Flexible health benefits and wellness program
TFSA and RRSP programs
100% matched company pension plan
Training programs to build new and transferable skills
About Best Buy Canada
As Canada's destination for the coolest tech, Best Buy offers one of the best work environments in the country! Annually recognized as one of Canada's Top 100 Employers, our culture is one of inclusivity and belonging and provides employees an environment where they can bring their whole selves to work.
We believe in a fair and inclusive hiring process. We encourage you to apply if you may not meet all the requirements.
Join our amazing team!
We are looking for people just like you.
Interested? Apply for this role
Apply