The Enterprise Content Marketing Strategist will drive the content marketing program focused on our B2B approach for Commercial and Business Banking products and services critical to the organization's success. Your contributions will be instrumental in delivering key content and messages to our customers and deepening their relationship with the bank.
Responsibilities
Defines content strategies that drive awareness, engagement, and retention
Delivers insights and research to advise content recommendations
Prepares creative and data-driven multi-channel content and distribution recommendations with consideration for customer needs, desired business outcomes, budget, and resource availability
A skilled writer and researcher able to translate complex ideas into engaging content across various mediums including long and short-form articles, video, audio, webinars, etc.
Communicates and influences at multiple levels across the organization, including interacting with executive leaders
Drives creation and execution of interactive content strategies to motivate action through distinctive and relevant content experiences
Balances challenging priorities and supports multiple business line relationships and content marketing strategies
Partners with internal and external delivery partners to implement proposed strategies on time and within budget
Works independently, maintaining relationships, meetings, project execution and results
Partners with channel distribution teams to ensure successful execution of plans, with a large focus on website and social media
Handles budget commitment related to content plans
Identifies internal thought-leaders to use for content development
Analyzes results and delivers regular reporting with insights back to partners and the Enterprise Content Strategy team to assess outcomes and optimize future plans
Delivers digital content and marketing expertise to peer teams
Qualifications
Experience and Qualifications
Digital content experience in publishing, marketing, or website content teams
5-7 years of digital marketing/content marketing experience
3+ years of social media marketing, with emphasis on engagement tactics and paid distribution
Experience with building and executing B2B content strategies
Ability to see the big picture, with a strategic mindset and approach
Content measurement and digital analytics platform experience
Vendor/agency management experience
Strategic problem solver who can see the big picture
Self-starter and self-motivated
Excellent verbal and written communication skills
Ability to present effectively and influence others
Education
Bachelor's Degree in a related field required
Hours per Week: 40
Some job boards have started using jobseeker-reported data to estimate salary ranges for roles. If you apply and qualify for this role, a recruiter will discuss accurate pay guidance.
Benefits
We offer competitive pay, comprehensive medical, dental and vision coverage, retirement benefits, maternity/paternity leave, flexible work arrangements, education reimbursement, wellness programs and more.
Interested? Apply for this role
Apply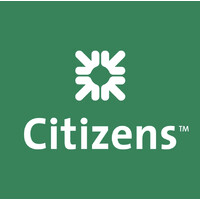 Citizens
We're here to help make you ready for whatever's next on your own unique journey. #MadeReady
Get notified when roles similar to this are listed
We'll email you about new jobs.
Explore other job categories