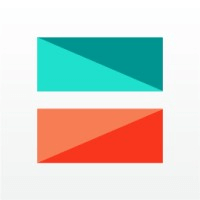 Duo Health
Content Strategist
Apply
Company Mission 
Duo Health is a new type of medical group designed around the needs of patients with chronic kidney disease and their physicians. Our unique Health Mobilization™ platform partners multidisciplinary care teams with community nephrologists and activates all the other clinicians, facilities, and community organizations necessary to treat the whole patient on their own terms. Our team is comprised of leaders in value-based health care, technology and behavioral science who share a vision for advancing health equity one relationship at a time. 
This role will join our fast-growing Brand & Experience team responsible for bringing to life the trust and relationships core to Duo Health's brand. The content strategist role will help cultivate the way our patients, providers, and communities experience Duo Health.
This role will work cross-functionally with SMEs (subject matter experts) and leadership from clinical and product teams to articulate how and why targeted audiences (patients, providers, payers, etc.) will engage with Duo. Through content outputs including patient education materials, patient and provider communications, videos, thought leadership, digital campaigns, social media, white papers, blog posts and more you'll give our users the information they need to achieve their goals and change their relationship with healthcare.
You'll be responsible for staying attuned to the needs of each audience segment, continuously researching within and outside of our industry, and generating innovative ideas that drive meaningful change in how those audiences experience Duo Health. You'll be asked to implement and maintain practices to promote consistency across all documents, and design and create appropriate templates and brand standards. These duties and responsibilities include the ability to determine the clearest and most logical way to present information for the greatest reader comprehension and meeting with SMEs to ensure specialized topics are appropriately documented.
This role will be on a contract employment arrangement. This position has the potential to grow into a permanent, full-time hire. 
Duties and Responsibilities
Collaboratively concepts, researches, writes and edits content for our patients, care teams, physicians, market communities, payer audiences and industry such as video scripts, blog posts, newsletters, case studies, white papers, infographics, webinar content, emails, direct mail, business development presentations, sales and tradeshow materials, and other marketing deliverables
Proactively brings ideas to the table that tells the Duo Health story
Develops and follows a dynamic editorial calendar
Writes clear, simple content in accessible and engaging ways for internal stakeholders —including documentation, user guides, training, and FAQs for internal employee experience
Stays on top of industry trends and news, continuously working to understand the target audiences and their needs within the healthcare
Helps expand Duo's content efforts to new and emerging channels 
Meets deadlines, on time, every time—prioritizing as organizational needs change
Works closely with other brand & experience team members, clinical, product, go-to-market teams and executive leaders on messaging and content needs; collaborates with agency partners and contract writers 
Requirements
3+ years of experience developing engaging and strategic content across multiple channels, preferably for B2C or B2B healthcare markets
Bachelor's degree in Journalism, English, Advertising or similar
Ability to conceive fresh and appealing ideas for new content that establishes or supports the organization's brand identity
Strong skills in creating original content that targets a specific audience and meets company objective
Expertise in prioritizing customer experience, reviewing feedback, to proactively address the needs of the customer
A self-starter with the ability to work independently and on multiple projects simultaneously
Skilled at interviewing subject matter experts, clients, analysts, and industry thought leaders
Understanding of funnel strategy and writing for different buyer stages and audiences
Experience gathering and analyzing data to effect meaningful change in areas that need improvement
Excellent grammar and writing skills, as well as a familiarity with content marketing best practices and an ability to manage projects from ideation through completion
Outstanding attention to detail; knowledge of design basics
Interested? Apply for this role
Apply