About us:
Elucidate is a B2B SaaS fintech building the 'Moody's of Financial Crime Risk'. We help financial institutions identify and minimise their financial crime risk exposures, focusing on money laundering, terror financing, and corruption risks. Our flagship platform, the Elucidate FinCrime Index (the EFI) provides quantifiable financial crime risk metrics to financial institutions. The EFI is the first step towards an interconnected and internationalised financial ecosystem actively working against criminals.
We pride ourselves on our exceptionally diverse and multidisciplinary team, joining us from previous careers in fintech, investment banking, financial regulators, big 4 consulting firms, nonprofits, venture capital, and the public sector. We are remote-first -this role can be based anywhere in Europe. Unfortunately, we cannot sponsor visas at the moment. 
The role:
The Content Marketing Manager will report to the Senior Marketing Manager and be directly responsible for developing and executing our content generation to support all our marketing efforts. We are looking for someone that can think creatively to identify opportunities and at the same time analytically, to measure what performs best and where we should focus efforts. You'll ensure that Elucidate communicates our mission and solutions in a compelling and engaging way to potential users and key target verticals.
You have prior experience of global B2B marketing in the SaaS industry. It's a plus if you've previously worked in the banking or fintech industry.
In order to succeed in this role, you'll need excellent written English skills and the ability to formulate and execute the highest-impact work in a fast-paced and dynamic startup environment.  
Responsibilities:
Develop and execute content strategy in coordination with the marketing manager and maintain content distribution through a variety of channels.
Executing content projects from start to finish, including timelines, writing, researching (keywords and subject), stakeholders input, distribution and performance monitoring.
Generate ideas and write high-quality, thought-provoking content in various formats: videos, webinars, whitepapers, e-books, research reports, blog posts, SEO articles, and more.
Collaborate with marketing manager and external agencies to develop and execute content marketing campaigns focused on awareness and lead generation.
Maintain a content calendar and create content for a business minded, executive audience that will capture and keep attention.
Explore and develop new ideas for content through research, industry trends, and internal data and identify new content formats and channels to increase brand awareness and generate inbound leads.
Own the content creation and management of the social media channels.
Support all other related content needs (eg. media, PR-related content, website copy, decks, etc).
Define and track key metrics for content marketing success; view and engagement performance, keyword rankings, conversions, etc.
We are looking for a person with:
3+ years of experience managing digital content in one of the following roles: content strategist, content manager, knowledge manager or analyst.
Proven track record of creating world-class content marketing materials.
Ability to simplify and explain complex ideas.
Experience with keyword placement and SEO best practices. Preferred experience with SEO tools (i.e. Ahrefs, SEMRush, Google Search Console, etc).
Creativity and the ability to research and develop original content that provokes engagement.
Exceptional communication, writing, and editing skills in English (native or near native).
Proven content marketing experience, specifically executing a program to build awareness and deliver qualified leads.
Samples of engaging marketing materials such as web page content, e-books, blog posts, case studies, videos, infographics, emails, etc.
Experience using analytics to determine impact and effectiveness of content programs. Preferred experience with content and web analytics tools.
Nice-to-haves:
Computer literacy and basic knowledge of HTML and CSS
Proficiency with content management systems (we use webflow)
Experience with social media management (Twitter and Linkedin primarily)
Previous experience working in the banking/finance industry or similar
Previous experience with B2B SaaS
You should apply if you:
Love taking ownership and executing end to end
Like building narratives and compelling stories around products and services
Are excited by the opportunity to build a world class business and the rollercoaster that is early stage startup life
Love to work in an open and diverse environment
Have a passion for technology and innovation
Have strong critical thinking skills and a desire to change the status quo
We offer:
A flexible work environment
Competitive compensation
Friday (Currently virtual) drinks
Training opportunities
Stock option plan
Being part of an exceptionally diverse and multidisciplinary team
Interested? Apply for this role
Apply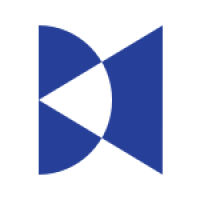 Elucidate
Making it simple to score, price and manage financial crime risk.
Get notified when roles similar to this are listed
We'll email you about new jobs.
Explore other job categories