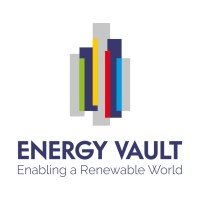 Energy Vault
Technical Writer
Apply
About Energy Vault
Energy Vault develops and deploys sustainable energy storage solutions designed to transform the world's approach to utility-scale energy storage in realizing decarbonization while maintaining grid resiliency. The company's proprietary gravity-based energy storage technology, battery storage technology, and energy storage management and integration platform are intended to help utilities, independent power producers and large industrial energy users significantly reduce their levelized cost of energy while maintaining power reliability. Utilizing eco-friendly materials with the ability to integrate waste materials for beneficial reuse, Energy Vault is facilitating the shift to a circular economy while accelerating the clean energy transition for its customers. For additional information, please visit www.energyvault.com.
As Technical Writer in our GESS Engineering department, you will collaborate with our engineering, product, project, corporate communications, and commercial teams to produce technical documentation and ensure the quality of all published materials. You are an ideal candidate if you have extensive knowledge of energy storage technologies, energy management systems, power generation systems, and sustainable business design. You will be responsible for content creation, editorial review, and verification of technical and commercial documentation alike.
What you will do
Maintain documentation project schedules that complement engineering project schedules and communicate project status on a weekly basis. 
Research and collect data through engineering documentation, product specifications and other pertinent available source data.
Interview engineering, marketing, manufacturing, customer services, and other project team members for information. 
Participate in product design meetings and other product-related meetings, providing consequential input. 
Maintain familiarity with the 'voice of the customer' and related target audiences and documentation needs. 
Create technical documentation and manuals.
Collect and interpret technical data or information and coordinate layout for publication. 
Plan and develop manual works, from original concept to working closely with the product and marketing teams on design, outline, writing, editing, artwork, and final production.  
Communicate well: be direct and concise and listen effectively. Communicate clearly about project directions and status to management and project team members. 
Be flexible: adapt to situations and to changing priorities, project assignments and methods of implementation. 
Show initiative: initiate activities, gain source data, and develop documentation plans, schedules, and drafts to produce quality documentation on time and within budget. 
Be responsive: identify and respond to internal and external customer requirements.
Shape a culture of collaboration, innovation, constant improvement, excellence, transparency, open-mindedness, humility, integrity, efficiency, joy, compassion, and fulfillment.
What a qualified candidate should possess
A Bachelor's degree in Engineering or another technical field is preferred.
3-5 years of direct technical writing experience.
Familiarity/experience in electric utility, renewable energy, or energy storage sector.
A working understanding of electrical grid requirements is preferred.
Experience in the planning, logistical, and engineering aspects of construction projects is preferred.
Working knowledge of customer requirements, company products, purpose and structure of company documentation, and target audience's level of understanding. 
Excellent English grammar and composition skills.
Familiarity with multiple languages is a plus.  
Ability to use computer-based publishing tools
Technical understanding of computer and software products relevant to the job.
Ability to use an effective tone when giving and receiving positive and constructive feedback.
Comfort interviewing external clients.
Prowess gathering necessary technical materials.
Experience collaborating with marketing, engineering, and customer services.
Comfort in fast-paced, rapid-growth environments.
Experience in public companies is a plus.
A passion for sustainability, our mission, and our vision is a bonus!
At Energy Vault we are committed to providing an environment of mutual respect where equal employment opportunities are available to all applicants. We believe inclusion creates opportunities for collaborative excellence through diversity of thought. We invite individuals of all genders, races, identities, ethnicities, sexual orientations, national origins, abilities, protected veteran status, religions, and educational and socioeconomic backgrounds to explore employment with our organization.
Interested? Apply for this role
Apply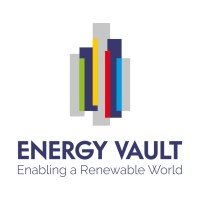 Energy Vault
$NRGV Listed NYSE©️ 2022 Energy Vault, Inc. All Rights Reserved.
Get notified when roles similar to this are listed
We'll email you about new jobs.
Explore other job categories