Integrify headquarters is in Chicago, Illinois. This is a fully remote position.
Integrify is seeking a skilled content marketer who can help us increase our content production while improving content quality across all channels. You will be able to showcase your skill and creativity at producing effective content that drives leads, builds the Integrify brand, and improves our performance across social and search channels.
Ideate, develop, and publish effective marketing content including blog posts, Web pages, eBooks, case studies, interviews, social media posts, articles, video scripts, product marketing, and newsletters.
Develop topics for editorial content based on research and user insights.
Manage editorial calendar and content workflow.
Generate opportunities for publishing content on third-party blogs and Web sites.
Collaborate with sales teams to analyze, develop, and execute campaign content.
Curate internal and external content for social channels.
Execute social influencer strategy, identifying and working with key influencers to drive growth on our channels.
Job Requirements
Minimum 3 years proven experience in writing or content marketing roles, either in-house or at an agency. Your portfolio must be available for review.
Experience writing for a technology company, preferably SaaS.
Self-motivated, able to work autonomously and remotely.
Excellent written communications skills.
Results-oriented with experience using metrics to drive content strategy.
Strong writing and content creation skills are required along with solid research capabilities.
Ability to work well with cross-departmental teams to develop effective content.
Meticulous editing and proofreading skills.
Ability to do research and develop a strong understanding of technology concepts.
Curiosity. Resourcefulness. Flexibility.
Benefits
We offer medical, dental, long-term disability, and term life through Blue Cross Blue Shield. Our medical plan is a PPO that offers in-network and out-of-network coverage.
Full-time remote work
Competitive compensation and benefits based on experience
Opportunity to drive the design and technical decisions of our product and team
Flexible schedule and collaborative, small team atmosphere
SIMPLE IRA Plan
About Integrify:
Fast-growing, dynamic leader in cloud-based workflow automation seeking team-oriented, resourceful people who want to grow our business and help our customers become more efficient.
Interested? Apply for this role
USD $50k-55k annual
Apply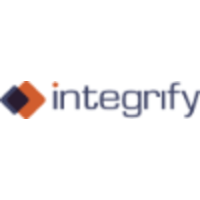 Integrify
A powerful, easy-to-use, low-code process application platform.
Get notified when roles similar to this are listed
We'll email you about new jobs.
Explore other job categories