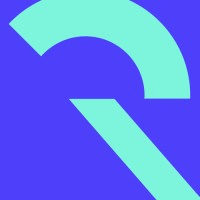 Intelligent Relations
Content Manager
Apply
We're currently looking for an experienced Content Manager to drive our content strategy and content production for our website and wider brand.
Intelligent Relations is an AI-Powered PR startup, we're using AI text generation and predictive analytics to greatly improve the PR outreach process. Our mission is to democratize access to media coverage for the masses.
Our Content Manager position is an extremely exciting opportunity for a creative and strategic thinker to build our brand from the ground up and to leave an indelible mark on how we present ourselves to the world.
We have big ambitions and want to build a content strategy to rival the likes of Hubspot, MuckRack and SEMrush. Inbound search is a key part of our customer acquisition and we want to be top of the page for all relevant PR and media coverage queries, by publishing industry-leading guides and ebooks unpacking the ins and outs of PR.
The main duties of the Content Manager are the following:
Executing our content strategy, by authoring content as well as delegating content to other writers
Creating content briefs for writers and clearly articulating what "industry-leading" content looks like
Devising and developing cornerstone content for the brand, including white papers and ebooks
Editing the work of other writers, to add value and ensure all content is of an industry-leading quality
Revising and updating our content strategy based on the performance of published content, competitor analysis and keyword research
Defining the brand voice and key messaging of Intelligent Relations
We're looking for candidates with the following demonstrable skills and experience:
At least 3 years of experience working in an English language content planning/editing/creation role
Excellent editing skills. You have an intrinsic understanding of what is good content and what isn't. You can quickly edit content produced by writers to ensure it answers the search intent, is well structured and adheres to on-page best practices
Natural creativity can add value to keyword research by suggesting new ways and approaches come at a topic, so we're not just copying competitors
Experience in developing and delegating briefs to writers, and providing coaching and constructive feedback to develop writers' SEO knowledge and skills
Experience in creating a wide range of content, including blogs, landing pages, ebooks, infographics, video scripts, case studies and sales copy
Have a genuine passion for marketing, SEO and amazing content, someone who gets excited seeing their work achieves page 1 search positions and ebooks they've authored receiving hundreds of downloads every week.
As well as a competitive salary, other work perks include:
100% Remote
Co-working allowance
Team building trips in Colombia
10 days of paid leave per year, plus public holidays in your country of residence
Be part of a growing global tech startup with an entrepreneurial culture
Interested? Apply for this role
Apply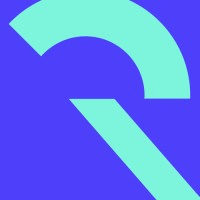 Intelligent Relations
PR, meet AI. We've built a super-human AI-Powered PR platform that puts your brand everywhere it matters. We are hiring!
Get notified when roles similar to this are listed
We'll email you about new jobs.
Explore other job categories