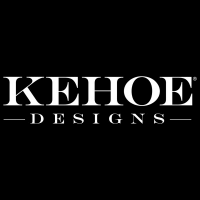 Kehoe Designs
Content Marketing Manager
Apply
The Content Marketing Manager produces creative collateral and manages social media accounts for the Kehoe Designs' family of brands which includes Kehoe Designs, The Geraghty, BlackOak Technical Productions, and Floral Exhibits. This position uses strategic storytelling to grow the company, earn greater market awareness, and increase market share by effectively creating, sourcing, managing, and distributing impactful content to our social media audiences as well as prospective clientele. 
TRAITS FOR SUCCESS | #ONLYTHEBOLD
Fresh Perspective. 
Bold, fearless, passionate, innovative.
Unique, crafty wordsmith.
Fun with a sense of humor.
Risk-taker, wild card, boundary pusher.
Able to pivot quickly.
ESSENTIAL DUTIES | WHAT YOU'LL DO – THE FUN STUFF
Manages creative projects of the department to develop sales, marketing, and advertising materials, templates, and sales collateral for print, video, digital, and web media. Leads all areas of content generation and production across all media platforms and collaborates with other design teams to achieve goals.
Manages social media accounts, their content, and editorial calendar.
Plans, designs, writes, and publishes relevant, original, and quality content for our family of brands' channels, materials, and ads.
Continuously improves market share and strategy by capturing and analyzing the appropriate social data/metrics, insights, and best practices, and then acting on them to effectively develop the company's goals.
Oversees quality control for all social media channels and serves as final gatekeeper by: 
Reviewing outgoing posts daily.
Producing, proofreading, approving all copywriting in the calendar while maintaining the integrity of the brands.
Providing a critical eye for design assets, working with the marketing team or graphics team to uphold creative brand guidelines.
Having customer-centric attention to detail, ensuring a variety of copy and creativity across all channels.
Delivers polished copy drafts with editing support and scientific review from team leaders.
Occasionally writes longer-form content such as blog posts, video scripts, and more.
Develops and maintains brand guidelines and playbooks for social media to ensure consistency and quality throughout channels.
Knows the numbers: measures and regularly reports organic engagement results and insights.
Stays current with our competitors and leading social media trends to see how other brands leverage new technologies.
Attends client/marketing events and content capture teams in real-time.
Provides social media support at hosted or sponsored events. 
QUALIFICATIONS | WHAT YOU NEED TO BRING
Exceptional organizational and interpersonal communication skills. 
Professional-level skills in Abode Creative Suite and PowerPoint with the ability to design, write and produce original material.
4+ years of successfully executing a compelling professional B2B & B2C brand messaging.
Strong demonstrable content creation skills and background.
Displays in-depth knowledge and understanding of social media platforms (Facebook, Twitter, Instagram, YouTube, LinkedIn, etc.) and how each platform can be optimized based on unique goals and needs. Also stays current with whatever is "next" in social/digital marketing.
Experience developing KPIs, reporting, and analyses of content performance, and test and adjust content strategy to develop high-performing content assets.
Perspective and authority as a true "strategist," offering not just stellar copy but also recommendations about how the content narrative should unfold across all customer touchpoints.
Exceptional short-form copywriting, storytelling, editing, and verbal communication skills.
Shifts easily between the creative side to the analytical side of marketing with the ability to present why your ideas are analytically sound and to use hard data and metrics to measure performance. (Well-versed in Google Analytics, Facebook Ads, etc.)
Ability to manage time and priorities while driving multiple projects at once with varying deadlines, and the ability to pivot as needed.
Ability to influence executive partners in a fast-moving yet matrixed / cross-functional organization.
Bachelor's Degree in Marketing, Advertising, or related field preferred.
PLEASE READ: We encourage you to submit a formal application for consideration if you have not already done so. Visit our JOBS page and apply to the Content Marketing Manager role—upload your resume and cover letter, and add relevant attachments. 
Interested? Apply for this role
Apply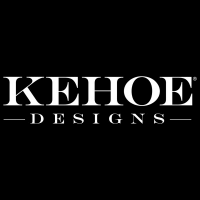 Kehoe Designs
Décor & production for all social and corporate events. Innovative Designs—Personalized Concepts—Impactful Experiences
Get notified when roles similar to this are listed
We'll email you about new jobs.
Explore other job categories