Roles and Responsibilities
Develop and implement comprehensive content and social media strategy plans 
Write content briefs for all platforms, including social media, blogs, email and video
Manage and create monthly/quarterly content calendars 
Develop brand language, tone of voice guidelines, and social playbooks
Effectively distill and articulate findings, insights and recommendations to inform actionable creative and strategic outputs
Conduct social listening to identify trending topics, themes, insights and opportunities
Identify untapped opportunities and trends within social media for clients and pitches
Identify and initiate ad hoc content and engagement opportunities
Analyze and create reports based on identified objectives and supporting metrics
Work with the analytics team to integrate social data into a holistic data narrative
Evaluate metrics and proactively provide insights to improve campaign performance or brand goals
Relay information internally on technical updates to platforms (API's, privacy settings, etc.)
Create monthly trend reports, campaign pulse reports, and conduct sentiment analysis
Support the Senior strategists in developing value-driven strategies, campaigns and programs 
Contribute to strong, trustful client relationships
Qualifications:
Demonstrate proactivity on assigned tasks and meets deadlines 
Ability to collaborate with, mentor and manage community managers and social content creators (understanding of design and copywriting for social)
Effectively communicate ideas to clients and colleagues on a regular basis
Detail-oriented, analytical and critical-thinker, enthusiastic problem-solver
Excellent listening, presentation and communication skills, superior writing skills 
Ability to manage multiple assignments concurrently
Knowledge and expertise of social media landscape and platforms 
Innate desire to share knowledge to help others grow (clients, peers, community)
Some experience / familiarity buying platform-specific media 
Proficient in data organization, analysis and interpretation (excel proficiency required)
Working knowledge of social media analytics, listening and publishing tools
Working knowledge of SEO
Desire to keep informed on changing technologies and their applications
Minimum 3-4 years of experience in agency or in related fields.
King Ursa is an equal opportunity employer. We are committed to a diverse and inclusive workplace for all. If you are contacted for a job opportunity, please advise us of any accommodations needed to ensure fair and equitable access throughout the recruitment and selection process. All accommodation information provided will be treated as confidential and used only for the purpose of providing an accessible candidate experience.
Interested? Apply for this role
Apply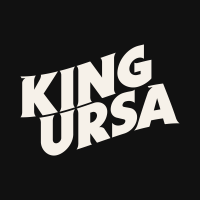 King Ursa
Strategically Grounded. Creatively Unleashed™.
Get notified when roles similar to this are listed
We'll email you about new jobs.
Explore other job categories