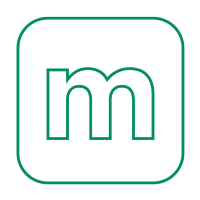 Mackin Talent
Content Strategist
Apply
Our client in London is currently seeking a highly experienced and motivated Content Designer.
This will be a 3-month position with potential for extension.
This person will work in the Community Integrity team, specifically supporting account security. Duties primarily include working with product design and engineering on the content for security products designed for some of the most vulnerable users on the platform. The role will also coordinate with content partners on the marketing, policy comms, and support content teams.
This involves:
Collaborating closely with Product Design and UX Research to deliver the final content and designs for a user-facing account security product.
Incorporating feedback from a diverse team of global stakeholders and policy reviewers to make sure that the content addresses both our users' needs and our company's legal and privacy obligations.
Ensuring in-product copy aligns with our content standards and meets our quality bar.
Working with engineers to provide content metadata and a content brief to facilitate the translation process.
Coordinating with a global team of comms and support content roles to ensure that the product messaging is consistent everywhere we talk about it – in-product and out.
Supporting additional content requests within the account integrity space, as needed.
The mission of the Central Integrity team is to minimize bad experiences for people and harm to society — and build legitimacy with the world for this work. The team is helping make progress on the major social issues (such as misinformation, hate speech, bullying and harassment, account security, child safety, and self-harm, to name just a few) facing the internet and our company.
The Central Integrity team is looking for a contractor to support work on an advanced security product that's designed to defend the platform's most vulnerable users against account compromise.
You're perfect for this role if you're able to synthesize, plan and write content that's technical in nature for a wide audience. You apply consistent standards to elevate the overall quality of our work and employ design thinking and empathy for the end user experience. Lastly, you thrive in a flat, fast-moving organization with cross-functional partners in multiple timezones.
RESPONSIBILITIES:
Plan, write, edit and improve content for the Protect project
Help develop, apply and maintain consistency with content standards
Collaborate with designers, product managers, policy managers, communications managers, researchers and engineers to deliver a product for a diverse group of global users
Share your work and give feedback to teammates
MINIMUM QUALIFICATIONS:
5+ years working with content for web or mobile experiences
Please include a link to samples of your work that show an experience across different content types. You may show us content you've created for user interfaces, microcopy, user education, direct or transactional emails, style guides or product launch content.
PREFERRED QUALIFICATIONS:
UX writing or product content design experience
Experience with a global audience
Experience writing for trust and safety
Please also share your portfolio or examples of your writing.
BENEFITS:
Competitive salary, with great onsite benefits including canteen with all meals, drinks and snacks included.
Healthcare contribution and inclusion in company pension scheme
Work laptop and phone
State of the art modern offices
25 days annual leave (pro-rata) plus paid bank holidays
Expanding workforce with potential for career progression for top performers
Working with a company that will make your CV stand out.
Interested? Apply for this role
Apply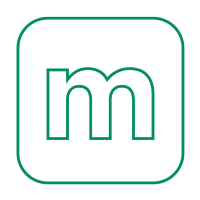 Mackin Talent
Revolutionizing the workforce talent industry with quality employees, industry leading benefits & client support.
Get notified when roles similar to this are listed
We'll email you about new jobs.
Explore other job categories