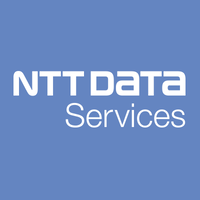 NTT DATA Services
UX Writer - Email Templates
Apply
Our team needs a dedicated UX writer to provide content strategy and writing support for a six-month Client Store email audit and other launches.
Job responsibilities
Review requests from cross-functional stakeholders.
Develop and execute an end-to-end audit of Client Store email templates to address customer needs and improve the content strategy.
Write user-friendly email templates.
Incorporate UI text into documents and mocks.
Troubleshoot and respond to stakeholder questions (such as queries from the Localization team) about the UI text.
Minimum qualifications
Strong information architecture skills
At least 3 years of experience in editorial, technical writing/editing, content strategy, or learning and development roles
Impeccable writing and attention to detail
Proven project management experience and the ability to execute end-to-end solutions
Strong communication, collaboration, and stakeholder management skills
Preferred qualifications
Bachelor of Arts (BA) or Bachelor of Science (BS) degree or equivalent practical work experience
Experience creating UI text and email templates
Solid understanding of eCommerce
The Company is an equal opportunity employer and makes employment decisions on the basis of merit and business needs. The Company will consider all qualified applicants for employment without regard to race, color, religious creed, citizenship, national origin, ancestry, age, sex, sexual orientation, genetic information, physical or mental disability, veteran or marital status, or any other class protected by law. To comply with applicable laws ensuring equal employment opportunities to qualified individuals with a disability, the Company will make reasonable accommodations for the known physical or mental limitations of an otherwise qualified individual with a disability who is an applicant or an employee unless undue hardship to the Company would result.
Interested? Apply for this role
Apply
Get notified when roles similar to this are listed
We'll email you about new jobs.
Explore other job categories