PedidosYa is the leading delivery and quick commerce technology company present in 15 Latin American countries. Our goal is to provide unique experiences to our users through our passion for technology. We are part of Delivery Hero, a world-leading German company in quick commerce. 
We are a restless team of more than 4000 people and we are always going for more! We are always looking for people who want to create at all times, passionate about what they do, and above all, who want to play as a team. Do you want to join?
We have an opportunity for you: We are looking for a UX Writer for our UX team in Buenos Aires.
What challenges await you:
Be the person responsible for the creation and supervision of all the content generated in the Tribe, promoting coherent narratives and aligned with the PeYa Design System.
Shaping product experiences through the creation of useful and meaningful texts that guide and help users to complete their tasks in a clear, simple, intuitive and friendly way. 
Ensure a unified voice working collaboratively with other teams to ensure the coherence of the content in the different stages of the user flow.
Use data-driven information to maximize the impact of content.
Participate in UX Research instances to understand the user, learn about the challenges and problems they face and propose solutions.
Experience the value and impact of content on the performance metrics of the products you work on.
Know and understand the user flows of the products your tribe works on and be internalized in those of the other teams.
What will you have to contribute?
That you have at least 2 years of experience in content writing positions.
Academic training in Communication, Marketing, Journalism or related careers.
Have basic knowledge of UX such as design and usability.
We value that you have experience working on digital product teams.
Be passionate about writing.
Have solid knowledge of grammar and syntax in Spanish and creative writing skills.
What can you expect from PedidosYa?
Learn in a dynamic environment, where you can explore your potential and your ideas to the fullest. 
Work together with a team ready to play, willing to share knowledge, experiences and challenges.
Have the ability to generate impact and create at all times. We create a new industry and reinvent it every day. 
A company in full growth, with a lot of international contact in Latam and around the world.
A place where you can be who you are and enjoy what you do every day.
Flexibility and autonomy to define together with your team the best way to work.  
Learn more about PedidosYa: https://empleos.pedidosya.com/ 
#WeGenerateImpact #WePlayInTeam #CoolturaPeYa #AtitudPeYa
Interested? Apply for this role
Apply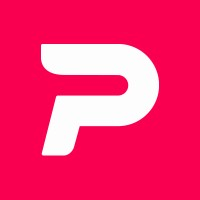 PedidosYa
Nos mueve la pasión por la tecnología. Queremos revolucionar el delivery online y brindar experiencias únicas.
Get notified when roles similar to this are listed
We'll email you about new jobs.
Explore other job categories