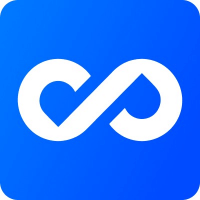 PropertyLoop
UX Writer
Apply
At PropertyLoop we know that people are the heart of the business and make it what it is. We are expanding our team and are looking for a UX Writer.
As a UX writer, you are an advocate for PropertyLoop design, shaping product experiences by creating useful and meaningful text that helps users complete their tasks. Your role is to help set the vision for content and drive cohesive product narratives across multiple platforms and touchpoints. From your very first explorations through to implementation, you will drive all stages of the content design process. We have a creative and fun environment where we allow you to thrive as a stellar writer. Your portfolio of work demonstrates content that simplifies and beautifies the overall user experience.
You will be working alongside a variety of people from the PropertyLoop team the product manager, engineers, marketing, and customer operations. By collaborating this will strive to establish a cohesive language and a unified voice across products and platforms. You regularly use empathy, logic, and data to inform content choices and recommendations that include the right words and sometimes complementary data and images.
What You Will Be Doing
Working closely with your team in defining, writing, testing, iterating, and localising product features across web and mobile platforms.
Contributing to content design documentation and processes, from content standards to a consistent voice and tone.
Helping to create a seamless, human-centered experience for our users.
Contributing to your team's strategy and vision.
Being an advocate for content design both inside and outside PropertyLoop.
Requirements
We value intellectual humility, an eagerness to learn, and the ability to move quickly while being pragmatic about your decisions. But above all else, we are looking for unique personalities with varied backgrounds that add something new to our team.
Ability to pitch ideas and explain the reasoning.
Experience working directly with stakeholders, managing their feedback, and resolving challenges.
Experience working in agile product development teams.
Experience editing the work of other writers.
Aside from this, we are looking for
Experience designing content for products (this is not a marketing role).
Experience working with other disciplines in product development.
A range of skills covering the content design process end to end from defining user journeys to writing and testing content, to preparing it for localisation.
You are comfortable working in project teams, advocating for great user experience and playing a vocal part in all stages of product development.
Benefits
Competitive salary
Work form home
International and diverse team
Interested? Apply for this role
Apply