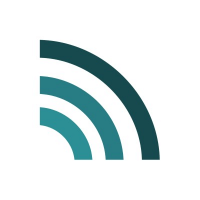 Remote Worker
Content Manager
Apply
The Content Manager role reports to the Senior Content and Copywriting Manager. You will manage a team of 2 content execs. This role manages the strategy and planning of content for products, campaigns and initiatives, and oversees the delivery of that content, accountable for project timings, coordination of our content agencies and performance management.
Key Role Responsibilities:
Accountability:
Planning and strategy - The delivery of innovative, strategic cross-channel content solutions, either to brief or where we've spotted an opportunity for content through our customer journey
Briefing - of content requirements to our agency partners and in-house copywriting team
Project timings - working with our agencies and internal production team to deliver content to an agreed timeline
Channel partner support (online, CRM, retail, social) - helping create and amplify channel-appropriate content solutions
Account management - including the client (category/manufacturer) feedback and approvals
Performance management - delivering weekly and post-campaign analytic reports
Financial management - working with our commercial partners to deliver supplier-funding requests
Leadership & People Management:
Management of two content executives
Relationship management of key internal stakeholders and external agencies
Ongoing development of processes and software
Key Skills, Qualifications & Experience:
Ability to mentor and train others
Extensive experience in production management, developing and managing content strategies & managing content teams
Experience working within the retail industry
Must be able to form good working relationships with clients and have stakeholder management skills
Must be able to work autonomously and as part of a team
Fantastic working knowledge of production tools, CMS
Great understanding of how to develop content to suit all channels
Ability to write coherent strategy documents and principles
We're one team and we celebrate all the great things you do. One way we show our gratitude is by giving you access to a range of lifestyle benefits including:
Competitive pension scheme
Access to a discretionary company bonus scheme
Life Assurance
Staff discounts and offers
Employee assistance programme
Cycle to work scheme
Hybrid working; arrangements will depend on your role and business requirements. You could be working from our primary Currys Campus at Waterloo (WeWork), meeting & collaborating at Currys regional workspaces or working from home
Beyond that, we'll be with you every step of the way, enabling you to get the most out of your role. We're building a team that brings technology to people, making their lives better, easier and fuller, and you can be part of it.
Interested? Apply for this role
Apply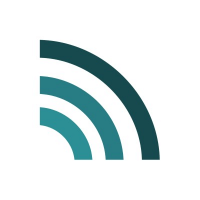 Remote Worker
Learn the right skills, find the perfect job and become location independant today!
Get notified when roles similar to this are listed
We'll email you about new jobs.
Explore other job categories