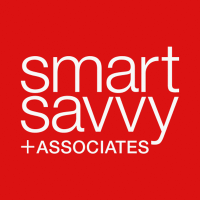 Smart, Savvy + Associates | Recruitment Agency
Content Marketer
Apply
You're a multi-talented marketer who writes strong copy, designs compelling graphics, and creates engaging videos. Having worked in digital marketing, you develop data-driven strategy and optimize content for each platform in a way that attracts and retains customers for years to come. You're creative, detail-oriented, and organized. And you're looking for an opportunity to hone your multifaceted skills all at once!
Our client, a manufacturing firm headquartered in the Fraser Valley, is looking for a digital content strategist to join their in-office team. Reporting to the Vice-President of Marketing, the successful candidate will develop strategy and create content that builds awareness and drives sales for the company.
About The Role
Develop and execute digital marketing strategy that increases awareness and engagement across all platforms (e.g. blog, website, email, social media)
Write, design, and optimize various types of content including blog and social media posts, promotional emails, white papers, product/sales collateral, advertisements, and more
Establish an editorial calendar and workflow to ensure projects stay on track and on time
Implement SEO best practices
Build and refine a blogging strategy
Promote and coordinate webinars for internal and external stakeholders
Manage the marketing budget
Track and report on results from marketing activities, using data to inform future campaigns and improve ROI
About You
3+ years in a similar content marketing and online community building role
Bachelor's degree in Marketing or related field
Exceptional task manager able to manage time well, iterate ideas quickly and use data to drive decisions
Excellent copywriting, graphic design, and video skills
Proven experience creating B2B or B2C content for various online platforms
Proficient with SEO, Google Analytics, Adobe Creative Suite, WordPress, social media platforms and analytics
About Smart, Savvy + Associates
People are the Plan™ - Smart, Savvy + Associates are experts in helping leaders find marketing, creative and communications professionals. Our specialty is in building strong relationships: we get to know our candidates and we take the time to explore the job requirements, workplace culture, and business objectives surrounding each hire. Our goal is to uncover the "right fit" candidates who can deliver inspiring results and who can grow with your organization over the long term.
Interested? Apply for this role
Apply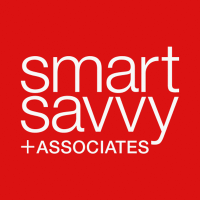 Smart, Savvy + Associates | Recruitment Agency
Smart, Savvy + Associates are experts in helping leaders find top marketing, creative and communications talent.
Get notified when roles similar to this are listed
We'll email you about new jobs.
Explore other job categories