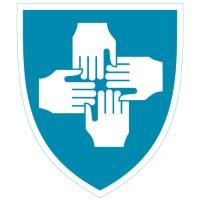 Spaulding Rehabilitation Hospital
Communications Content Specialist
Apply
Reporting to the Senior Director of Donor Communications and Engagement, the Communications Content Specialist is responsible for supporting the content development for a broad range of communications and marketing efforts for the Development Team at Spaulding Rehabilitation to support its vital mission. This multi-faceted position provides writing, editing, and production support for a variety of donor-facing communications vehicles, including campaign materials; newsletters; appeals; events emails, promotional materials, and remarks; donor correspondence and acknowledgements; web and social media content; and proposal and stewardship projects. 
This is an exciting time to join the Development Team at Spaulding—home to Harvard Medical School's Department of Physical Medicine & Rehabilitation, ranked a "Top Three" Rehabilitation Hospital by U.S. News & World Report for three years running, and dedicated to improving the lives of individuals and families coping with disabilities from injury and illness. Following the successful conclusion of the $75 million-plus Campaign for Spaulding Research Institute in 2022, the Development Team is ramping up its activities to further bolster the network's research and clinical missions through endowment and other philanthropic gifts, all to sustain Spaulding's excellence for generations to come.
Key Responsibilities:
Create content for a broad range of communications and marketing efforts for Spaulding's donors and prospects, including print, electronic, and multimedia (video).
Provide writing, editing, and production support for campaign materials, newsletters, and appeals.
Provide writing, editing, and production support for donor correspondence, acknowledgements, and select proposals and stewardship projects.
Provide writing, editing, and production support for emails, promotional materials, and remarks related to Development events. 
Provide writing and editing support for web-based content and coordinate and manage Development website updates to keep content current and fresh. Act as Development point person for web content with Mass General Brigham Marketing team.
Write and design content to promote Development programs and priorities on Spaulding's social media channels. Manage Development's social media calendar and act as point person for organic and paid social media content with Mass General Brigham Marketing teams.
In collaboration with the Donor Systems Team, help track and analyze marketing metrics to better understand donor behavior, trends, and revenue results.
Help coordinate communications/marketing projects with Spaulding colleagues, external vendors, and Mass General Brigham Marketing teams as needed.  
Education/Degree
Required
Bachelor's degree; concentration in communications/marketing or related field a plus
Experience
Required
Minimum of 3 years in communications or marketing, preferably at non-profit organizations and/or in Development.
Proven ability to produce superb written content at a variety of audience levels.
Demonstrated track record of project management and building relationships with a range of constituencies.
Skills (Specific learned activity gained through training, e.g., computer skills, keyboarding, presentation, CPR, ACLS, etc.)
Required
Excellent writing, editing, and proofreading skills.
Ability to communicate complex information clearly and effectively in a wide range of formats.
Proficiency with Microsoft Office systems and software, as well as experience with content management systems (e.g., WordPress) and email marketing tools (e.g., Constant Contact). Familiarity with desktop publishing tools such as Adobe Suite is a plus.
Experience in collateral production.
Demonstrated ability to develop and manage the website and social media content. 
Aptitude for data analysis and reporting, with experience in using a fundraising database (e.g., Blackbaud CRM) a plus.
Ability to handle multiple tasks and responsibilities, as well as to prioritize and meet established timetables and goals.
Strong interpersonal skills to facilitate collaborative work with Development staff, senior management, medical staff, donors, and volunteers.
Ability to work both independently and as a member of a team.
Competency using videoconferencing platforms (Zoom and Teams preferred).
Adherence to the mission, credo, and standards of behavior of Spaulding Rehabilitation and Mass General Brigham.
Preferred
Experience working in Development/fundraising and/or healthcare is a plus.
Graphic design experience is a plus.
EEO Statement
SRN is committed to diversity in the workplace which begins with respect and opportunity for all. SRN takes affirmative action to ensure that equal employment opportunity is provided to all persons regardless of race, religious creed, color, national origin, sex, sexual orientation, gender identity, genetic information, age, ancestry, veteran status, disability or any other basis that would be inconsistent with any applicable ordinance or law. If you need reasonable accommodation in coming to or participating in the interview process, please let us know. 
Interested? Apply for this role
Apply