Stripe cares deeply about the user experience, from getting started, to going live, to managing an existing integration. Our documentation must serve the complex and evolving needs of our users, while conveying simplicity and earning trust. We need a technical content strategist with exceptional content organization and project management skills to drive an excellent user experience for a growing product suite.
You'll join the Docs team to enable Stripe's users and engineers to quickly deliver high-quality documentation and technical content, while minimizing cognitive overhead.
You will:
Create technical content strategy and roadmaps that align with priorities and goals across Stripe
Drive the overall quality bar for technical content across the company
Work with data scientists to keep a pulse on user needs and trends through quantitative findings
Work with user experience researchers to interview users and collect qualitative data around user personas, learning styles, and important workflows
Independently derive insights directly from metrics and CSAT to drive planning and prioritization decisions
Help define an efficient workflow for contributing documentation, from feedback on tools to documenting internal processes and standards 
Maintain content quality through curation and content performance analysis
Work with technical writers, engineers, and product managers on a holistic approach to content across different products, audiences, use cases, and interfaces. This may include documentation, videos, diagrams, interactive tutorials, or something we've yet to invent.
We're looking for someone who is:
An expert in delivering high-quality software documentation
Able to shape and articulate a compelling vision, with the ability to influence across teams
Adept at developing and interpreting metrics
Excellent at project management
Adept at communicating technical concepts clearly and precisely
A perpetual learner and teacher
It's nice if you have:
The ability to write queries and create reports using SQL or Google Analytics
Experience as a technical writer, program manager, or product manager
Experience with sophisticated documentation tools
Experience with large information architecture projects
You should include these in your application:
Your resume
Any additional materials (e.g., writing sample, description of why you want to work in the role, paragraph describing relevant experience)
We look forward to hearing from you.
At Stripe, we're looking for people with passion, grit, and integrity. You're encouraged to apply even if your experience doesn't precisely match the job description. Your skills and passion will stand out—and set you apart—especially if your career has taken some extraordinary twists and turns. At Stripe, we welcome diverse perspectives and people who think rigorously and aren't afraid to challenge assumptions. Join us.
Interested? Apply for this role
Apply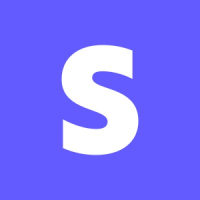 Stripe
Help increase the GDP of the internet.
Get notified when roles similar to this are listed
We'll email you about new jobs.
Explore other job categories