Technical writers make Stripe's products easy to use and integrate by creating useful content for developers and everyday users. Our documentation must exemplify quality and instill trust.
Stripe cares deeply about developer experience, both for our users and engineering employees. Our products and internal tools require innovation and creativity to create an excellent user experience and to increase developer velocity. We need writers with exceptional writing ability and solid technical competence to provide an engaging developer experience.
You'll join the technical writing team to enable Stripe's users and engineers to quickly ship reliable code, while minimizing cognitive overhead.
You will:
Document new products, features, and APIs
Document standards, guidelines, and best practices for engineers
Organize documentation and make it easily discoverable
Maintain content quality through curation and content performance analysis
Push Stripe and the industry forward by dreaming up and implementing new ways to deliver, author, analyze, and interact with technical content
We're looking for someone who is:
Proficient in writing software documentation
Creative, empathetic, collaborative, optimistic, and curious
Adept at communicating technical concepts clearly and precisely
Able to quickly iterate and improve
Proficient in HTML and Markdown
Conversant with Unix
Conversant with Git
A perpetual learner and teacher
It's nice if you have:
Experience writing about Ruby or another backend language like Go, Python, PHP, Node, or Java
Experience creating automated documentation tools
Experience with large information architecture projects
You should include these in your application:
Your resume
Any additional materials (e.g., writing sample in a particular style, description of why you want to work in the role, paragraph describing relevant experience)
At Stripe, we're looking for people with passion, grit, and integrity. You're encouraged to apply even if your experience doesn't precisely match the job description. Your skills and passion will stand out—and set you apart—especially if your career has taken some extraordinary twists and turns. At Stripe, we welcome diverse perspectives and people who think rigorously and aren't afraid to challenge assumptions. Join us.
Interested? Apply for this role
Apply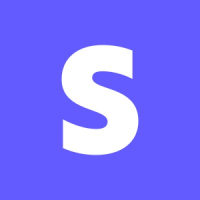 Stripe
Help increase the GDP of the internet.
Get notified when roles similar to this are listed
We'll email you about new jobs.
Explore other job categories