Uscreen is a hyper-growth (and profitable) bootstrapped product-led SaaS business revolutionizing the way that video-based entrepreneurs & creators monetize their content.  We have grown from 30 to over 120 employees over the last year -- with the best yet to come! 
Video monetization is a large and rapidly-accelerating market!  We have established ourselves as the industry leaders, and we aim to solidify that position.
We're looking for a Content Marketing Writer to help us create engaging content that shows our creators how to take their videos and businesses to the next level.
About this role
You will be working closely with the Content Marketing Lead - as well as our existing team of in-house writers and editors - to create a variety of different types of high-converting content.
You will start by contributing to the Uscreen blog to help us achieve our goal of scaling the content engine to publish monthly posts of double figures by the end of Q2. Once that's in place, you'll transition to creating high-value content for the middle and bottom of the funnel.
This position involves a healthy amount of communication with other team members, so fluency in English is required. This is an exciting, dynamic role with amazing growth opportunities.
Interested? Apply for this role
Apply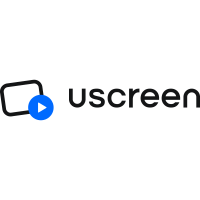 Uscreen
All-in-one platform, "You focus on quality videos, we do everything else." PJ Taei, Founder of Uscreen
Get notified when roles similar to this are listed
We'll email you about new jobs.
Explore other job categories