I'm Ben, a 33 year old from Wales currently living in natural light free Stockholm. When I was a kid I wanted to either play football for Wales or be a dinosaur. Sadly I have achieved neither of those things, but I am a fairly ok UX Writer instead. I've worked for Booking.com, Bumble, and adidas, and now run my own company as a freelancer.

I'm also on the board at my beloved football team Llantwit Major AFC, and enjoy watching them play whenever possible. My other hobbies include drone flying, looking at pictures of cool donkeys, and owning way too many adidas sneakers.
How to look like you know what you're doing (even if you don't)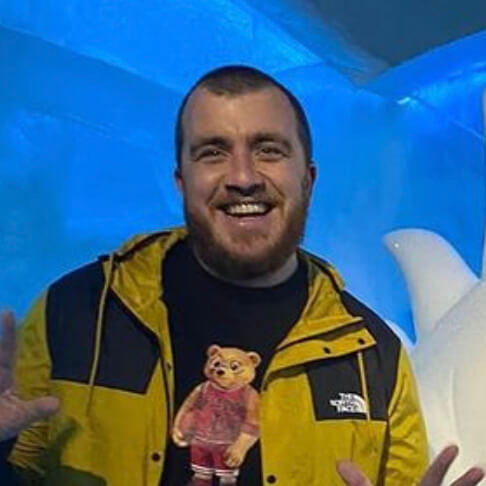 Ben Dudley
Freelance UX Writer
"I became a UX Writer without really knowing what one was, because I wanted to live in Amsterdam. With this talk, I will try to ensure that your first six months as a UX Writer/Content Designer are less chaotic than mine. The ultimate guide to saying no to imposter syndrome, and not getting fired.
Sign up for announcements
Join our mailing list to receive announcements about what's next for Perspectives.
We'll respect your privacy. Privacy policy