Courageous confidence for career change
Ayesha Akbar Ali
Content Design Senior Analyst, Accenture Interactive
"As a copywriter aspiring to break into Content Design, I faced fear, insecurity, felt lost and uncertain. This is the story of how I took a few bold steps - (1) force my previous job to fit the work of a content designer into (2) network with the global community of content designers and (3) wear the entrepreneur hat. It was a lonely, uncertain and miserably long journey but it was worth it. Just when I decided to give up, one recruiter held on to me and led me to my current career at Accenture. That's all anyone needs: one break. The rest will follow as you tread on this path.
How to look like you know what you're doing (even if you don't)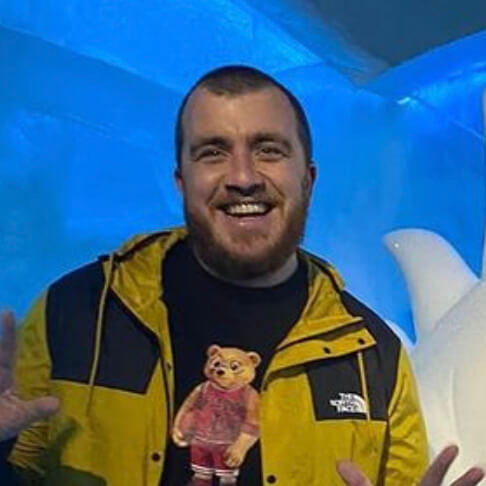 Ben Dudley
Freelance UX Writer
"I became a UX Writer without really knowing what one was, because I wanted to live in Amsterdam. With this talk, I will try to ensure that your first six months as a UX Writer/Content Designer are less chaotic than mine. The ultimate guide to saying no to imposter syndrome, and not getting fired.
Gaining and maintaining confidence as a new Content Designer
Ebony S. Johnson
Junior Content Designer, 1Password
"The goal of the talk is to provide strategies and tools for gaining confidence when transitioning into tech. It will also include methods for maintaining confidence when onboarding a new job. The talk will touch on obtaining experience when you're completely new to the field, navigating job applications, the relationship with imposter syndrome, and branding yourself as a new Content Designer.
Take a break, or join us for...
Confidence building to soothe your inner critic and let yourself shine
"Content creation, like many other careers, can include times of set-backs, rejection and self-doubt. This session will explore, through a series of brief interactive practices, how to stay centered and confident in yourself. Megan will weave together her experience as a psychologist and yoga teacher to remind you of your strengths and help you find ways to soothe the inner critic, empowering you to let yourself shine!
From freelance to full-time: How to ace content design interviews and pivot your career
Cara Lam
UX Writer & Content Strategist, Capco
"In her talk, Cara shares her journey transitioning from a freelance blogger into a full-time content designer through self-studying, curating an irresistible resume, and acing content design interviews. Learn how to tackle common interview questions using the STAR method, give constructive feedback to mock crit reviews, as well as make your resume stand out.

She will also touch on things you can do to grow the content practice at your company and establish yourself as a subject matter expert.