Career advice
Breaking into content design panel Q&A: personal insights from six senior content designers
WorkingInContent.com recently helped facilitate a content design themed 'Ask Me Anything' event - hosted by none other than Bumble's Head of Content Design, Candi Williams.
Over 250 people from across the globe tuned in to watch and listen in to the online event, where our small panel of senior industry experts were waiting to share their tips, advice and personal experiences on topics ranging from training, skills and getting hired to helpful resources and the power of content communities.
If you missed the live event, fear not! We have collected all the juiciest bits in this article for you to catch up on, and we've broken the Q&A content down into themes so you can jump straight to the topic/s most relevant to you...
Our panel
Skills and training
Question #1
What advice do you have for someone who has little to no experience (but thinks they have some transferable skills)?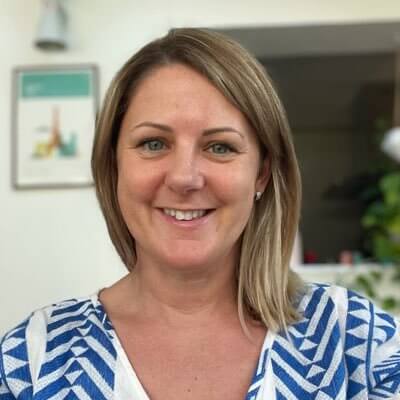 Rachel McConnell
Content Design Manager at BT, Author, Co-Founder of Tempo
"I think there are a lot of transferable skills that we probably all have from previous roles. I worked in brand and marketing for a while, so I learned all about things like the power of brand voice and understanding how to drive the performance behind the content you're creating. So, I do think there are a lot of transferable skills that everybody has.

"What I'd probably advise most is to try and find opportunities within your current role, so that you can build up the things you think you might need to move into content design. Maybe it's sharpening your writing; for me, I worked for a while in a marketing role where I asked if I could do more writing, for example, emails and writing articles.

"Also, learn from the people you work with; people like designers and researchers - or even data analysts - because often they can help you kind of get closer to what they're doing and almost be your link into the areas that you want to move into a bit more.

"Then, when opportunities come up, you're in a better position to put your hand up and say, 'well, I think I could do that. You know, I've got a lot of these skills - why don't you give me a chance at this role?'

"In your spare time, try to do things that help you get closer to the content community, whether that's joining a Slack group, going to events like @wicontent's panel sessions - it's just about building up your network."

"And it may sound horrible when people talk about 'networking', but actually it's really important because once you can build up friends and people that can be your sponsors or mentors within the community, you're in a better position for if someone goes, 'Oh, you know what? I'll give you the chance to work on this thing'.

"Or, 'I've got a freelance job that's come up. I think maybe you could do it and then start building up your portfolio?'

"It does just take that one person to take a chance on you."
Aladrian Goods
Senior Content Designer at Intuit
"I love this question, because I came from a background that was more marketing-focused and a bit more customer experience-focused, like my job at Toyota.

"I was working in the Lexus Guest Experience Center (our fancy name for the call center!), and I started out on the phones, talking to customers about their cars and the issues that they were having with the app, for example.
"I think what Rachel just said about creating opportunities to solve problems where you are is right. I knew that there were other ways I might be able to positively impact the company, rather than just answering the phones and being on calls.

"We also had an email and a social team that used the Lexus voice and tone to kind of respond to those digitally, in writing. So we could apply voice and tone in our responses to help solve customer problems, which I think is really core to what we do as content designers (or UX writers).

"So look for opportunities like that in your space, and then also think about the customer journey for the target customer in the space that you're in, and see where there might be a 'friction point', and then try to solve it (if you can) with content.

"Ultimately, I think being a content designer is really about empathetic problem-solving for your target audience."

"And, following on from what Rachel just said about content communities, ask questions like, 'what does it actually take to be a content designer?' You might start to see that there are some parallels when it comes to your transferable skills. You just need to know how to 'talk the talk', so you can confidently position yourself for that new role."
Question #2
What advice do you have for someone wanting to build experience within their current comms or content role before a move to content design?
Jack Garfinkel
Senior Content Designer at Scope
"I think marketing brings with it a really rich skillset, which actually has a lot of overlap with content design - if you approach it in the right way.

"So, if you're data-driven and you like to see if things work, that's going to translate really, really well. Typically, it's good to direct your attention to what might be regarded as the 'more boring' parts of marketing (or things other people might regard as boring!).

"For example, form design labels, landing page forms, and looking at the drop-off - the rates between those things - you're looking at really good data-driven design principles, and you can build up a decent portfolio doing those kinds of things. I've definitely seen that happen with some people I know."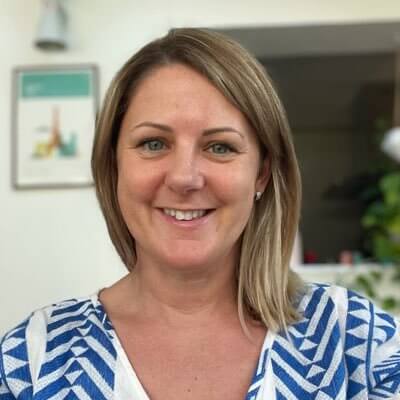 Rachel McConnell
Content Design Manager at BT, Author, Co-Founder of Tempo
"I think the biggest mindset shift from marketing to content design is probably that you're focusing less on convincing someone to buy a product or do a thing and actually helping them through it. So, it becomes more of a shift into 'usability' and thinking much more along the lines of helping someone through a task or getting them to where they need to go, and as simply as possible.

"And that's really the biggest mindset shift if you spent a long time in marketing! Writing compelling sales copy, for example, and forcing yourself to take a step back and think about more the thing that the person has come to this site for, and how to get them there as quickly as possible.

"So if you've been writing marketing emails, for example, or marketing landing pages, think about those tiny little microcopy elements, like calls-to-action (CTAs), and think about how you can make those more 'crystallized' - really clear and simple. It's then that you're starting to get into the mindset of thinking about the user experience (UX) rather than putting out as many product messages as you can.
Candi Williams (Event Host)
Head of Content Design at Bumble, Author
"I think I'd just have one last thing to add to those great answers.

"I came from mostly a copy background, and I think one of the biggest things is shifting from the 'whats' and just the output of what you're doing, and really thinking about the impact of all of the content that you're creating. And I think that's something that you can almost start to do immediately, today.

"So, 'what's the impact on users, how readable is this content? What's the impact on the business?' The good thing about that is that it really gives you a lot to talk about in terms of your portfolio. You can absolutely be working in a content marketing role (for example), but applying a content design mindset while you're doing it."
Aladrian Goods
Senior Content Designer at Intuit
"When it comes to what you're trying to show someone with your portfolio, it's all about customer problem, process, process, process, and impact."

"I know that I would treat a UX writing/content design portfolio with the same attention and detail as I would a UX/product design portfolio that shows your understanding of the customer problem, collaboration with key partners, your process of testing, validating, and iterating content - as well as the impact of the work."
Question #3
Which are the most important 'soft skills' for a content designer to have?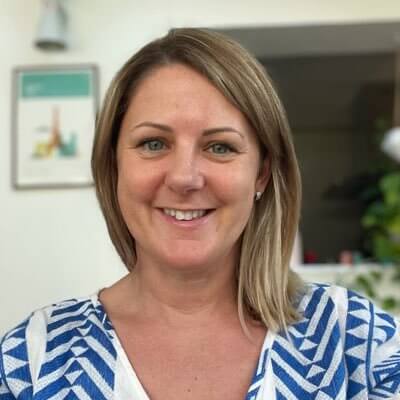 Rachel McConnell
Content Design Manager at BT, Author, Co-Founder of Tempo
"I'm happy to answer this because I wrote a very long blog post about it last year!

"Definitely 'collaboration', because a lot of your role as a content designer is going to be about making sure that you are in that design process at the right time and collaborating with the right people.

"I'd say 'communication', because obviously what you're doing is communicating.

"I would say 'curiousity', because you need to ask a million and one questions every day and always be questioning the 'why'.

"Lastly, 'creativity', because I think we often have to think creatively about how to solve problems; particularly when we're working with constraints or limitations."
Jane Ruffino
Course Director: UX Writing, Berghs School of Communication
"I think the biggest one for me - and one that I've had to learn and work on - is 'patience' - being patient with yourself more than anything. Because when you walk into an organization that's never had a content designer before, and you're like, 'I'm going to blow their minds and it's going to be amazing', but then you get one little change and see the developers are writing your copy, you need patience.

"I'm going to guess that things like that still happen to everyone on this panel even; that people are rewriting your copy, and not listening to you, and perhaps not inviting you to all the meetings that you should be in.

"Things are not going to happen all at once. Just be patient with yourself. You can't create change overnight."

"You're going to have things go into production with mistakes in them that you didn't put there. And you're trying to figure out 'where in the system is this?' 'Can I fix this?' 'Is it in a CMS as a code?' 'Oh my God, that button's in sentence case and it should be in title case. I am a failure.' Please don't do that to yourself. Please be patient.

"I'm still learning that by the way. So everyone, feel free to hold me accountable for it!"
Aladrian Goods
Senior Content Designer at Intuit
"Jane, thank you for that. You already know. Yes, I love that.

"The word that comes to mind for me is 'humility' - not in the sense of being too humble or not taking ownership for something, but in the sense of 'yes, content is important, but it's not the most important thing for everyone.'

"And Jane just mentioned 'not being invited to the specific meetings', but don't necessarily take that personally; create an opportunity for you to go and get your own seat at the table.

"At Confab, which is a content conference, there was a talk about like, 'stop crying about not being invited to the table!' And the speaker was saying we should just be more proactive about building those relationships - using our collaboration skills and talking to people - because it's really about relationships.

"Once folks understand who you are, and see you have empathy for what it is they're trying to solve, they'll be more receptive to agreeing to you being at that meeting."
Question #4
Which one resource made a difference to you when you were getting into/learning about content design?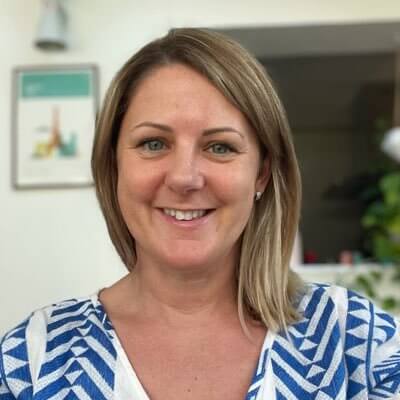 Rachel McConnell
Content Design Manager at BT, Author, Co-Founder of Tempo
"I've got books that are 10-15 years old now, but when you read them back and they're still just as relevant today as they were then - Meghan Casey's The Content Strategy Toolkit, for example. You look at it now and you think, 'Wow, this book was so ahead of its time.'

The Content Strategy Toolkit: Methods, Guidelines, and Templates for Getting Content Right

In this essential guide, Meghan Casey outlines a step-by-step approach for doing content strategy, from planning and creating your content to delivering and managing it. Armed with this book, you can confidently tackle difficult activities like telling your boss or client what's wrong with their content, getting the budget to do content work, and aligning stakeholders on a common vision.

"But also, I think that just absorbing things from other people at things like conference talks - even from colleagues at work - that's been very useful to me too."
Jane Ruffino
Course Director: UX Writing, Berghs School of Communication
"I will always come back to the one book. Ginny Redish's Letting Go of the Words. And, if you have a chance to see Ginny speak or go to her workshop, do it!

Letting Go of the Words: Writing Web Content that Works

Web site design and development continues to become more sophisticated. An important part of this maturity originates with well laid out and well written content. Ginny Redish is a world renowned expert on information design and how to produce clear writing in plain language for the web. All of the invaluable information that she shared in the first edition is included with numerous new examples. New information on content strategy for web sites, search engine optimization (SEO), and social media make this once again the only book you need to own to optimize your writing for the web.

"She is a legend and a real founding her member of the community when it comes to 'document usability' for the web. She has some very strong opinions, and I adore her.

"She teaches you a lot about language. Like, how do we actually choose the words? Because some of us are responsible for choosing the right words. So she talks about how language works, how words work together in a sentence - all in a way that's relevant for the web. It's great."
Candi Williams (Event Host)
Head of Content Design at Bumble, Author
"Don't Make Me Think by Steve Krug is an exceptional book, and I'd recommend also to read the many, many free articles around it.

Don't Make Me Think, Revisited: A Common Sense Approach to Web Usability

• Published 24 Dec 2013

Since Don't Make Me Think was first published in 2000, hundreds of thousands of Web designers and developers have relied on usability guru Steve Krug's guide to help them understand the principles of intuitive navigation and information design. Witty, commonsensical, and eminently practical, it's one of the best-loved and most recommended books on the subject. Now Steve returns with fresh perspective to reexamine the principles that made Don't Make Me Think a classic–with updated examples and a new chapter on mobile usability. And it's still short, profusely illustrated…and best of all–fun to read.

"Another exceptional book to read is Erika Hall's Just Enough Research - it just brings you back into reality.

Just Enough Research

Design research is a hard slog that takes years to learn and time away from the real work of design, right? Wrong. Good research is about asking more and better questions, and thinking critically about the answers. It's something every member of your team can and should do, and which everyone can learn, quickly. And done well, it will save you time and money by reducing unknowns and creating a solid foundation to build the right thing, in the most effective way. In Just Enough Research, co-founder of Mule Design Erika Hall distills her experience into a brief cookbook of research methods. Learn how to discover your competitive advantages, spot your own blind spots and biases, understand and harness your findings, and why you should never, ever hold a focus group. You'll start doing good research faster than you can plan your next pitch.

"And two tools I wouldn't have been able to get by from a content point of view without are Rachel's content maturity model. It's very, very good. What a maturity model does is stop you from thinking 'I'm not sharing all of the figures all of the time' - it's like, 'here is where we are. We're on a journey. Here's where we have been. Here's where we need to go.

Rachel McConnell's content maturity model

"The second tool is Jane's Microcopy Canvas, because it gets people on the same page. Even if you don't have months of discovery, it's like, what are the business goals? What are the user needs? What are some style and tone things that I need to think about?"

Jane Ruffino's Microcopy Canvas tool
Jane Ruffino
Course Director: UX Writing, Berghs School of Communication
"The 'origin' of The Microcopy Canvas was frustration; people not listening to me, not understanding my role, and not understanding how content, interactions, and the overall design problem work together.

"I don't actually like the word 'microcopy' that much, but I was like, 'Ok, I'll use a buzzword that everybody's talking about, and designers love canvases, so I'll make them a canvas.

"I'm really happy that this tool is useful for people. I think it is helpful for getting people to see the role of content."

"I just want to mention Strategic Writing for UX by Torrey Podmajersky too. It's fantastically written, and by someone with a background in education."

Strategic Writing for UX: Drive Engagement, Conversion, and Retention with Every Word

When you depend on users to perform specific actions—like buying tickets, playing a game, or riding public transit—well-placed words are most effective. But how do you choose the right words? And how do you know if they work? With this practical book, you'll learn how to write strategically for UX, using tools to build foundational pieces for UI text and UX voice strategy. UX content strategist Torrey Podmajersky provides strategies for converting, engaging, supporting, and re-attracting users. You'll use frameworks and patterns for content, methods to measure the content's effectiveness, and processes to create the collaboration necessary for success. You'll also structure your voice throughout so that the brand is easily recognizable to its audience.
Aladrian Goods
Senior Content Designer at Intuit
"My one thing, in addition to all these wonderful books and resources, is the Daily UX Writing challenge. It was the first time I was able to really 'practice' UX writing. Using this free 15-day course was an easy, accessible way to do that, and kind of helped me to apply all the things that I was learning."
Jack Garfinkel
Senior Content Designer at Scope
"I'm going to give a shout out to Forms That Work: Designing Web Forms for Usability by Caroline Jarrett and Gerry Gaffney. They were doing form design before it was cool, and I think so much of UX writing is about thinking about how words on forms present, so this is a really good foundational textbook for that. I highly recommend it."
Question #5
How should I go about finding a mentor? What should I expect from a mentor? And do I need to pay them?
Jane Ruffino
Course Director: UX Writing, Berghs School of Communication
"One of the things I've learned in my career, because I didn't have a conventional path (I guess none of us do, but mine is like pretty weird!), is that there isn't really the one person out there who can easily be my mentor and perhaps meet all my needs as a mentee.

"Instead, what I've realised - and I've found this in my academic research as well - is the answer to 'do I need another supervisor?' is 'no.' What I need is a good network of people that I can go to with when I need questions answered and when I need advice or support. Even for when I just need cheerleading! They are all different needs you can have.

"I think you can be mentored in different ways. I've had amazing advice about 'pricing myself' (so I'm not underpricing myself), things like that, but actually, some of the best informal mentoring I've had is when people that have nothing to do with content have something different that they can teach you.

"When it comes to the question of whether you should pay someone to be your mentor, no, I'd say - you don't pay mentors. You don't pay your friends. You don't monetize your community. However, it can be useful to have a 'coach'. And a coach is a paid relationship because that's someone where you have a process and you set goals.

"The difference between a mentor and a coach is that people who coach you are helping you meet your goals, whereas, with people who mentor you, it's more like a shared relationship."
Aladrian Goods
Senior Content Designer at Intuit
"I think when you're looking for mentors, be very intentional with why you're choosing that person, why you selected them and what it is you hope to learn from them.

"Speaking from my own experience, I know that it can be the most awkward thing when people are like, 'Hey, can you be my mentor?' and I'm like, 'Ok, what do you want me to mentor you on? Working in tech, being a Black woman working in tech?'

"That's really on you as the mentee to think about - not for the mentor to try to tease out and process for you. So really be intentional about the 'why' behind who you approach for that purpose.

"You should also expect to be 'the driver' of that relationship. So, knowing what it is that you want, setting up those proactive meetings, and asking good questions, it helps someone acting as a mentor feel like, 'Ok, this is worth my time. This person is actually valuing the feedback that I'm giving to them and they know what they want from me.'"
Candi Williams (Event Host)
Head of Content Design at Bumble, Author
"I feel like it's almost a content design challenge! So it's like, what are your goals? What do you want to learn about? And that could be anything from getting your first content design role to learning more about information architecture. If you've got specific things that you want to tap into, and there's someone in the industry who you would love to connect with, that makes sense too.

"And I'd also say, don't ever feel like you're at a disadvantage if you don't have a mentor."
Question #6
Do you need a formal training qualification to work in content design?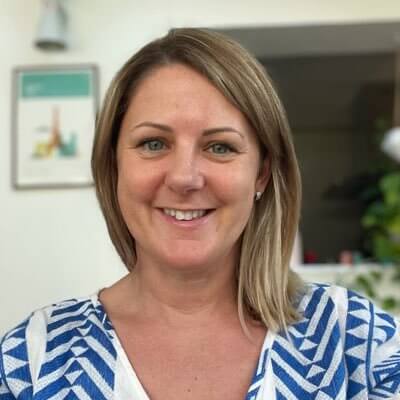 Rachel McConnell
Content Design Manager at BT, Author, Co-Founder of Tempo
"I'm going to say a definite 'no', speaking as someone who's never done any formal content design training. I think you learn the most whilst you're working in the job, from the people around - designers, UX designers, product managers, and so on.

"Then, when you think about things like 'collaboration' and 'communication' - you're not necessarily going to get enough of what you need on those from a course.

"And I'm not saying you shouldn't do a course; if you want to further your skills and learn about UX methodology or some of the more technical things regarding content design by all means, do a course. But, I do not think you have to have had formal training in order to be a content designer."
Jack Garfinkel
Senior Content Designer at Scope
"I agree with what Rachel says. I don't think any one course is going to get you there. I'd like to give an answer to those people who are maybe not in work at the moment, or they're stuck in a job where they can't expand their knowledge as easily. That's where courses and training can really help you. It might not necessarily be content design or UX training that you do - it could be lots of things.

"It could also be that you're already a qualified journalist, or that you've had analytics training. But in general, think about building out a 'shopping list' based on a job spec and see how you can learn 'around' different disciplines. Getting training on those individual things can help you on your journey to becoming a content designer."
Jane Ruffino
Course Director: UX Writing, Berghs School of Communication
"I'm somebody who's been teaching and training for more than 20 years, but I will also say that I would never force somebody to take my course and pay me money. I always put people before profit.

"However, there might of course be some job markets where having a certificate in something can really help you through a gate you couldn't otherwise get through.

"What you need to do is sit down and establish where you can see gaps and identify these against your needs. Do you really need a certificate or a qualification, or is it that you just need practice?

"So you might decide, for example, that actually your gaps are really around design knowledge. In which case, I'd personally recommend things like taking up a subscription with the Interaction Design Foundation. It's like 150 bucks a year, and you can watch everything, get a crash course in design vocabulary, and in human-computer interaction.

"Also, think about whether studying is something you have time for. What style of learning would suit you best? Do you just want to watch videos because you're actually taking care of three kids during a pandemic lockdown? That's important.

"And sometimes you will realize, 'Actually I don't need a course'. You might choose to go on some workshops, do some reading, and join some meetups instead."
Candi Williams (Event Host)
Head of Content Design at Bumble, Author
"I'll be completely honest... I don't think a training course is necessarily going to land you a job. Like, it absolutely isn't. I'm a strong believer of 'you can teach people the skills they need within the job.' So, money and affordability, for example, should never get in someone's way.

"There are actually so many free and reasonably-priced resources out there already, but it's exactly as Jane said: it's about understanding what your gaps are and areas you want to learn about."
Jane Ruffino
Course Director: UX Writing, Berghs School of Communication
"And I actually think, if you see a course that tries to guarantee you a job, delete yourself from their database immediately. Some courses seem to be set up in a way that means you 'pay later' - once you get a job. Those are real scammy. Nobody can promise you a job. I just don't trust any of those organisations."
Jordan Craig
Director, Content Design at Twitter
"Something that I think is really important - something that junior content designers should be thinking about too - are the social skills and the people skills that you need to have when you're working within the content design industry.

"So, if you're working with researchers and designers; making sure that you're able to voice your opinions on certain things and doing it in a way that's diplomatic and respectful to everyone is also important. Sometimes courses may not necessarily teach you those kinds of skills.

"It's a labor of love to be in our kind of role when everyone thinks they're a writer and they think that they can just fill in the blanks really quickly. They don't realise that our work is far more complex, and that's when you need the right people skills to get through that and make people understand certain things."
Clinching a content design role
Question #7
What type of company would you recommend that junior or transitioning content designers and UX writers apply to?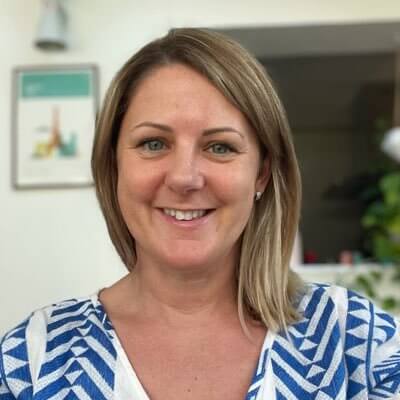 Rachel McConnell
Content Design Manager at BT, Author, Co-Founder of Tempo
"Maybe mid-size, because it could be hard to get the right level of support in a small start-up and easy to get 'lost' in a big organisation."
Jane Ruffino
Course Director: UX Writing, Berghs School of Communication
"Mid-size is great. Too small, and you might not have any support, or people will expect too much of you (or worse - nothing will happen at all, and you'll be invisible because you won't be seen as 'mission-critical' from day 1).

"If you're quite junior, I would also ask hard questions if a company is growing too fast. You'll be surrounded by, and probably report to people who are just as new as you, and therefore you might not get a lot of support."
Question #8
What do hiring managers expect from people in the interview process, and how they can demonstrate those skills?
Aladrian Goods
Senior Content Designer at Intuit
"I think in the interview process, it's really about your skillset and your mindset - not just whether you can do the work. Yes, that's a part of it, but how you do the work and how your work fits into the greater team is also really important."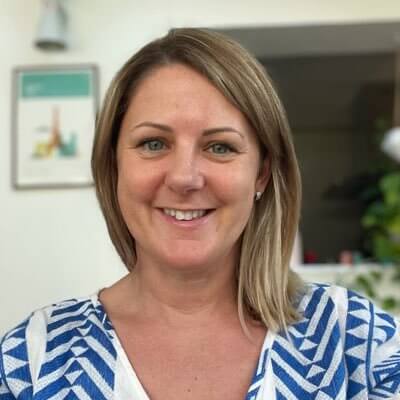 Rachel McConnell
Content Design Manager at BT, Author, Co-Founder of Tempo
"I would agree with that. There'll be certain competency-based questions that we'll have when we interview people, but what I look for is not necessarily someone who gives a 'textbook' answer - because anyone can kind of read a book and repeat something about user-centred research.

"I look for people who can demonstrate the application of that and can talk about the work that they've done, as well as what they learned from it. So it's not necessarily when things went right. It's acknowledging when things didn't quite go right too. How did they learn from that, and what they would do differently next time?

"I want to hire people who are keen to learn and have a passion to develop themselves. I also want people who my team can learn from, and I can learn from."
Question #9
What would you regard as 'too many' interview rounds for a content design role?
Candi Williams (Event Host)
Head of Content Design at Bumble, Author
"In every job that I've been in, I have made it my mission to streamline the interview process. For a number of reasons. What I would say though is please, please, please always remember that an interview goes two ways, so it's also about you finding out if that organization is right for you.

"If you're being asked to do lots and lots of different things as part of the interview process, make sure that you are getting what you need out of it. But I think, yes, if people are asking you to come back more than a couple of times, that might be a bit too much. It shouldn't feel really intimidating and that you keep being grilled."
Question #10
What do hiring managers like to see in someone's portfolio? And, how do you build them without experience?
Jordan Craig
Director, Content Design at Twitter
"As a hiring manager, something I look for in interviews with new content designers, and more junior content designers in general, is being taken on a journey through their portfolios. Anyone can do the problem/solution impact. I think that's an easy way, and I think that's super useful for you to show in portfolio, but I also want to be taken on the journey.

"Tell me about the customer's problem. Show me what you were thinking as you were going through your writing or your user experience writing.

"The other thing is, I want to make sure that this person has deep empathy when they're thinking about customer experience. It's really important to me to make sure that when they're tackling problems, they're not thinking about it just from their own perspective.

"Something else that stands out to me is when someone's grammar is really, really good, because you'd be surprised at how many portfolios appear on my desk that have simple mistakes, grammar issues, things like that."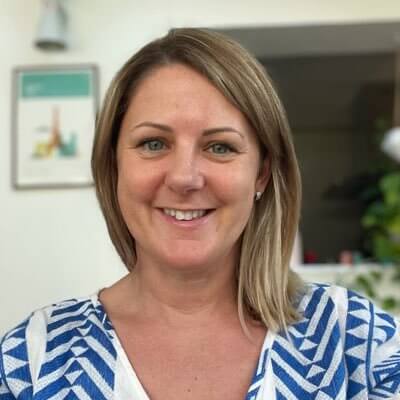 Rachel McConnell
Content Design Manager at BT, Author, Co-Founder of Tempo
"I'd agree with Jordan on the 'well laid out/hasn't got any typos or grammar' point.

"I'd also add that if you're applying for a content design job, one of the first things to tick off is whether you've really 'content designed' your own portfolio well - and your CV!"
Candi Williams (Event Host)
Head of Content Design at Bumble, Author
"One thing I just wanted to say on this is, when people ask you for a portfolio, they're essentially asking to see examples of your work - and how you've approached that work. But, I wouldn't ever want people to feel like there's this pressure to show complete projects, as though that will make the 'perfect' portfolio. Mine, I can tell you, is absolutely far from perfect!

"And I'd never want form or format to be a barrier to your portfolio. I think what's really important is having some context beyond just screenshots and examples of work. I think some portfolios will just have the screens, but essentially most of the work with genuine content design is the thinking and the rationale behind why something was done the way it was.

"I think it's about showing a good balance between content and the context, so people can see the whole picture.

"I'd also say, please have that conversation with a hiring manager, if you don't have a portfolio at the moment or if you're wondering whether you can send 'x' over as an example."
Aladrian Goods
Senior Content Designer at Intuit
"100%. And just to kind of build on what everyone else has shared, I think we talk about being 'customer focused', and I love to see when and how you test content. Showing that part of the process really stands out in a portfolio, as well as if you can highlight the impact of your design choices or your writing choices on whatever the outcomes were for the project.

"So, if you're writing it for a marketing page, what was the click-through rate or what was the conversion? If you're writing content for a new feature, how did it translate into the acquisition of that new feature?"
Question #11
I have a background in social and cultural anthropology. How have you leveraged your anthropological 'toolkit' in your content design work? Have you found any difficulty with getting buy-in from potential employers or clients?
Jane Ruffino
Course Director: UX Writing, Berghs School of Communication
"I'm actually an archaeologist, not an anthropologist, but not to worry at all - this is a really good question!

"It's a little hard for me to answer because I sort of started working in content strategy a really long time ago - because there wasn't really very much work in archaeology at the time. We had an economic crash and no one had any work. However, I think the really valuable thing is having a project and showing potential employers what they want to see.

"I used a lot of what I built as an archaeologist to work as a designer, but it's not what I put in the foreground. So, I might go 'here's how I created this taxonomy. Here's how I created this naming structure. And actually, it comes from this project I did over here that has to do with archaeology...'

"I don't want to say it's like 'a party trick', but it's more about how to present yourself as well-rounded. Another thing is if you come from anthropology, social and cultural anthropology, social ecology especially - a lot of people who go into user research come from anthropology. So that's a really strong background in terms of having good research skills because as a content designer research skills are super valuable!

"Overall, it's about being able to frame that non-content design experience for people so that you have projects that will help you speak their language, but then you're also showing them your language as well. By doing this, you'll be able to present yourself as someone who can do a little bit more.

"So, make sure you can package your background in a way that makes you exciting - but you also need to show that you can do the job they need. I hope that helps."
Career progression
Question #12
There are so many senior and mid-level roles but far fewer junior roles. Should I put my hat in the ring for a mid-level role, even though I don't feel I have the necessary experience?
Jack Garfinkel
Senior Content Designer at Scope
"I think it depends on where you're coming from. If you have been working in say, a content manager role, and you've been skilling up, reading a lot, going to some meetups, and you've done a project of your own - absolutely.

"If you feel you can solve problems on your own, go for that mid-level role for sure. 'Mid level' can be code for 'can solve some problems on your own without support'. (I think applying for a Content Design Manager role might be more of a stretch though!)"
Candi Williams (Event Host)
Head of Content Design at Bumble, Author
"I'd say really look at what that job is asking you for, because what you don't want to do is put yourself in a position where the expectations of the role are not aligned with what you would feel comfortable doing.

"And I think there's absolutely nothing wrong with contacting the hiring manager (or recruiter) for that role so that you understand the role a bit more before you put in your application. I would definitely do that digging."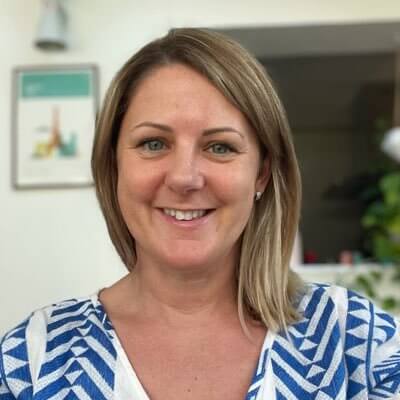 Rachel McConnell
Content Design Manager at BT, Author, Co-Founder of Tempo
"There are a lot of unwritten things that a more senior content design job can entail that might not be in the job spec - like continually having to educate people in the organization and be that advocate for content design. That can be 80% of the role in some organisations, but you might never see that stated on a job spec. So you kind of need to kind of have your eyes open."
Aladrian Goods
Senior Content Designer at Intuit
"I have something to add to this, but it's a little bit unorthodox maybe.

"I think we get so caught up in the title of 'junior' versus 'senior' versus 'designer'. I don't think people should get so caught up in those titles and think, 'Oh, I don't have this number of years of experience', because the reality is that this field hasn't even been out there that long.

"In my case, I didn't have five years of content design experience when I got into the role. I didn't even have three years of it, you know what I'm saying? But I knew what my transferable skills and strengths were. And I also knew what the role was going to require of me. Once I got into the role, I learned about 80% of what it is to be a content designer by actually being in a content design role."
Jane Ruffino
Course Director: UX Writing, Berghs School of Communication
"A lot of it is going to depend on the market you're in, and the size of the organization. A lot of discussion around content design and UX writing is very US and UK centric, because the market is a little more mature.

"In Sweden, for example, we have a lot of people going straight into UX writing management who came from another area. They didn't start as UX writers. So it is really okay.

"I always tell people who are transitioning to being a content designer, 'You're not junior, you're new, and that's different to being junior."
Question #13
What's the difference between a content designer, UX writer and content strategist?
Aladrian Goods
Senior Content Designer at Intuit
"I have a simple answer, but I think others can probably build on top of it.

"So the way I think about it is, I feel like it's like a Venn diagram almost, right? They're all connected and part of each other.

"I think it's the combination of not just words; it's illustrations, it's charts, diagrams, videos... whatever it is that helps solve that customer's problem.

"I think UX writing is like the writing that goes into a particular flow, and then content strategy is the thinking about the end-to-end experience - from people finding out about your product to becoming customers - to continuing with you, renewals, etc., and how content remains consistent throughout that process.

"I think you need little bits of all of it, and you can be a specialist in some of it, but it just depends on where your interests are, and what you like. And I think those roles could be interchangeable; you could be doing all three of them in whatever role you get."
Candi Williams (Event Host)
Head of Content Design at Bumble, Author
"I have a lot of thoughts. I've done all three of those roles. I've set up teams for two of those roles. My main thought is: it changes from organization to organization.

"The most important thing is the skills that you've got for the role that you're applying for. I wouldn't get too bogged down with job titles."
Jane Ruffino
Course Director: UX Writing, Berghs School of Communication
"My advice would be, sit with yourself, and reflect on what is relevant in your market.

"For example, in Sweden, there are a lot of content designer jobs that actually involve making banner ads. So the term hasn't really caught on in the same way here. And a lot of companies don't have scales, so you have a UX writer doing the content strategy, doing the information architecture, doing everything.

"An important thing is to know and understand that the different roles come from different places. 'Content design' as a term, comes from UK Government Services, where Sarah Richards took the word 'UX' out of everybody's title because she decided it is everybody's responsibility.

"The term UX writer comes more from product companies, and a lot of them needed a way to distinguish the product content from the content in the product. So they have different origins, but the same mission.

"Our mission is to make things better and make things easier for people, with language as our focus."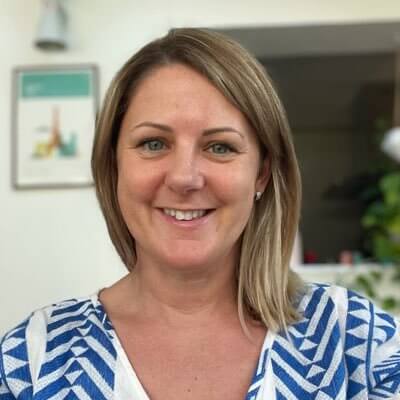 Rachel McConnell
Content Design Manager at BT, Author, Co-Founder of Tempo
"You're so right. Don't get hung up on the job names because there are different flavors of designer. You'll go to some company and they'll call them UX and UI designers. Other companies will have product designers.

"What's really important is that as the discipline matures, it will fragment into different kinds of specialisms. And that's when specialism roles become more important."
Content design's potential as a 'force for good'
Question #14
Can content design and UX writing leaders advocate for the use of Employer-of-Record companies, like Remote and Panther, so that international folks can have the opportunity to break into the industry? The majority of companies don't know about these global hiring solutions, which can exclude good candidates and make their job searches even more difficult.
Jane Ruffino
Course Director: UX Writing, Berghs School of Communication
"I think what I really like about this question is that it's not asking us for information. It's someone asking us to do something. It's asking us to use our influence to advocate for better inclusion, globally.

"So I use an umbrella company that allows me to invoice globally. It's partly because setting up a company in Sweden can be a tax nightmare. I don't have a problem with doing things that way, but I also know I'm in a position of privilege because I can make it all work.

"I think that the US might be a little less flexible about this stuff. So, I think that it's really important for companies and for people that are doing the hiring to really look at all the parts of recruitment and retention strategies - where people can't get through, or they fall through the cracks.

"I do think we have a responsibility to make sure people have meaningful work that pays them well. It's really a challenge for people who are in a position to hire, and an important subject for as hiring managers to push."
Candi Williams (Event Host)
Head of Content Design at Bumble, Author
"I just want to say thank you for posing this question to us. It has been something that's been on my mind for quite a while.

"I've worked with some exceptional people from Africa and numerous other places, and it's on us. We need to make the most of remote working and the opportunities that it presents us with in terms of being able to make our industry more inclusive and more international. We're probably not going to get an opportunity like this again.

"So, one thing I want to be clear on is I've spoken to a few people about this already. And it's important for applicants to know that the responsibility for how things are is not on you. I think sometimes organisations may just want the path of least resistance generally, but that doesn't mean that things don't need to change.

"I know there can be tax implications and all kinds of weird things that even the biggest HR departments aren't set up for, essentially.

"Something I really want us to take away from this, and maybe it would be a good question for us to discuss within Rachel's Tempo community, is how can we make sure that we are better equipped to have more international teams - especially at a time when we are looking into remote working more. How can we open up those opportunities? Because it can bring us amazing people from across the globe, and bring us all together.

"I feel strongly that it's on all of us to do better and look at how we can improve things."
Question #15
How can content design change the world for the better?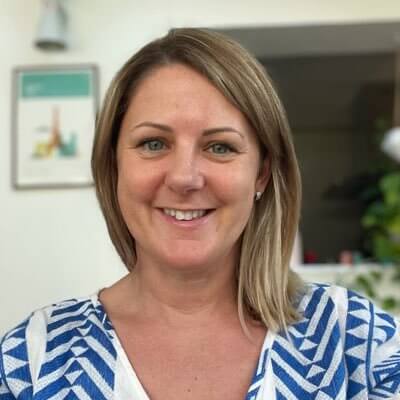 Rachel McConnell
Content Design Manager at BT, Author, Co-Founder of Tempo
"That's an interesting one, especially in light of recent times. I think about the problems that we've had around how our Governments were communicating with us during the Covid-19 outbreak - sending out such confusing mixed messages - and it's really put a spotlight on the importance of content design, and how it genuinely can save lives (in some instances).

"One of the things that content designers are in a good position to do, because we're so connected to other parts of the business - like our call centers and people that are writing marketing copy, is that kind of service design point of view. I think that can help connect up that end-to-end experience for the better. I don't think we're doing enough of that at the moment. There's a real gap in organizations.

"So I think if there was more content design happening, it would definitely help make the world a better place, in my opinion."
Jane Ruffino
Course Director: UX Writing, Berghs School of Communication
"I have a complicated answer to this because I have a very strong opinion on it. Things like government services - that's one area - but when it comes to products, you know, products need a business case, and we can't make the world better when the business case always comes first.

"I do believe in the way that, as we gain power and influence in organizations, we can come together and push back on 'bad things'. We can push back on unethical decisions because as content designers, our job is often to name the elephant in the room."

"I think some of it is like that we make the world better by doing less; by making companies do less. So I think on the government services side, yes, saving lives with clear communications, and a clear strategy that people can understand. But I think, when it comes down to it, technology has an outsized influence on culture and society, and we have a responsibility to use the power that we have to so that fewer 'bad things' are made."
Candi Williams (Event Host)
Head of Content Design at Bumble, Author
"I have a lot of thoughts on this, as you would know if you follow me on Twitter, because I talk about this a lot! I firmly believe that whatever industry we work in, as people that are putting information online for others to consume, we have a lot more power than we think.

"Some examples of that, the direct links between content design, UX writing and accessibility. So people will try and kid you into thinking accessibility is all about the code and the visuals, but it's absolutely not. The WCAG Guidelines themselves are 70% content-related, for example.

"The other thing about accessibility is that people will tell you that it's expensive, which is another barrier. It doesn't have to be. There are so many simple ways that we can make our content more accessible.

"Another thing that I've really, really enjoyed over the last year and since the Black Lives Matter movement is seeing people come together and have the conversation about language and race; the horrors of our language that are associated with the slave trade, prejudice, etc. And we've already seen some amazing work from Adobe and Intuit which is addressing that.

"I led some work on inclusive language guidelines recently. Language does shape the world, but language can also do a lot of harm, so looking at ways that you could include alt text, make something more readable by changing its structure, using screen readers… it's all important work."
Jack Garfinkel
Senior Content Designer at Scope
"I think there are great things to do in your day job, but if you do want to change the world, that's most likely going to happen in an activist group and they're the people who probably most need your help. Perhaps the people who can probably do the most are those people who control all the data; what's then done with it?

"And people who are great with data are not necessarily people who are great with words. So, if you have the energy, if you have the space in your life, please look into that."
Jane Ruffino
Course Director: UX Writing, Berghs School of Communication
"Yeah. I really recommend going to conferences like RightsCon. This year's event was really interesting.

"I also want to just back up Jack's point. There's a point where we down tools and we're not trying to change the world as designers or content people; we're just people. 'This is me and being my political self, my member of the public self….' and sometimes our skills will come into it.

"For example, I helped make a form for logging what chemical weapons were being used by the police on protesters. That was a really great use of my skills. I was really happy because I want to contribute to activist movements, but I sometimes wondered how I would."

"And there's one other thing about the use of data, and this ties into my academic research on internet infrastructure. Data centers are really 'fast-growing problems', so even the ones that use green energy are really displacing energy that could be used by communities.

"There's an argument to say that every time we create something digitally, and we put it into the world, we are adding to problems of climate change for people that we might not know. For example, in northern Sweden, we have issues with wind farms being built on indigenous land. It's a land rights issue.

"One thing we can do is kill content, kill it, kill things, take it down, have a mass deletion event in your company.

"I just read about somebody doing a massive deletion event, and they deleted about 50 terabytes of emails or something. So there are definitely things we can do professionally, personally, and politically - some of which will be relevant to our work."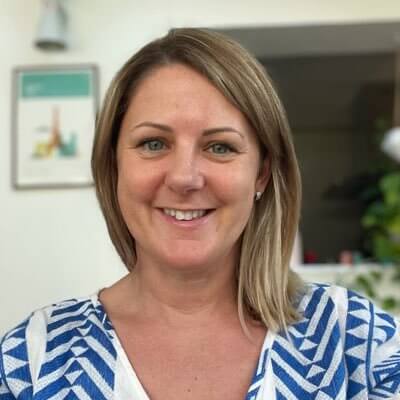 Rachel McConnell
Content Design Manager at BT, Author, Co-Founder of Tempo
"Just to add to that, I don't know the exact link, but there's a company that matches digital volunteers with charities who need content design work or design work. So a really nice way to do a bit of content design on the side and perhaps build up your portfolio is to help some of these charities out. They're organisations that are all kind of crying out for digital skills, but can't afford to necessarily pay people for those skills."
A final word from our panel host
Candi Williams (Event Host)
Head of Content Design at Bumble, Author
"Firstly, thank you to the panel. I'm very conscious that this is an international community now, so it's really heartwarming to see so many people from all over the world tuning in to hear this Ask Me Anything session on content design. I hope that has been useful.

"I feel like there is so much for us to take away, and so many things for us to do better on; be that remote work, looking at interview processes, or something else that we can positively impact with our skills and influence as content designers."
Join our free newsletter
Each week we share peer interviews, fresh jobs, links and resources to help your career grow.
---
See our
privacy policy
and website
terms and conditions
.
Flag something on this page
Spotted an error? Feel like something is not quite right? Let us know.