Whitney Homans is the Director of Content Design at Instacart. A 12-year veteran of the discipline, she started working in content strategy when it was first emerging and is now leading and scaling a the team at Instacart a time of huge growth for the company.
We sat down with Whitney to get her thoughts on how content design has progressed over the years, how it can be leveraged effectively at a growing company, and the right skills needed to progress within the function.
Career history, at-a-glance
Instacart

Director of Content Design

March 2021 - Present

Mailchimp

Director of Content Strategy

April 2020 - March 2021

Mailchimp

Senior Design Manager, UX Content Strategy

June 2019 - April 2020

Mailchimp

Design Manager, UX Content Strategy

June 2018 - June 2019

Mailchimp

Senior UX Content Strategist

November 2017 - June 2018

Autotrader US

Manager, Content Strategy

July 2015 - November 2017

Autotrader US

Senior Content Strategist

July 2014 - July 2015

Consumer Source, Inc.

Content Strategist

December 2009 - April 2011

Consumer Source, Inc.

SEO Copywriter

May 2009 - December 2009

PINK Magazine

Editorial Intern

August 2006 - December 2007
First roles and progressing with the discipline
While Whitney's content experience goes back to a 2006 editorial role, it wasn't until 2009 when she landed her first content strategy role.
Whitney noted this was the same time the "revolutionary" book Content Strategy for the Web by Kristina Halvorson was published. Very much of its time, the book was more about website audits than applications, showing just how much was ahead for the content strategy discipline at that point.
Content Strategy for the Web
If your website content is out of date, off-brand, and out of control, you're missing a huge opportunity to engage, convert, and retain customers online. Redesigning your home page won't help. Investing in a new content management system won't fix it, either. So, where do you start?
Very much of its time, the book was more about website audits than applications, showing just how much was ahead for the content strategy discipline at that point.
— Whitney Homans
She found that the cohort of that time "grew up together in content strategy while it was being developed". She contrasted that with today where interns are coming with content strategy qualifications.
Five years later, she began her six year stint at Autotrader, coming in as a Senior Content Strategist.
"Autotrader was when I first really figured out what content strategy and content design are in a current sense. I technically had a content strategy title before then, but it was much more editorial."
This was where Whitney "cut her teeth" by jumping into the evolving world of content design and strategy, and how it applied to applications. But there was another key part that went beyond knowledge of the discipline itself.
"That was where I started to develop the relationship with designers and with UX leaders. I reported to the Senior Director of UX, and he gave me a lot of insight into how he thought about things, both from a work perspective and a manager perspective."
This experience would be key as Whitney built a small team at Autotrader. She then went on to do the same at Mailchimp, although her three and a half years there actually began with a step down in role level.
"I took a role a level down at Mailchimp because at the time, they did not have any dedicated product or UX content strategists. Technical content was handling the UI copy at that point, but they didn't have a dedicated UX content discipline. And so I was brought in to set up that practice."
With growth led by Whitney and a merge with another team led by Erin Crews, by the time she left, the content strategy team was 21 people strong. It was an achievement that meant a lot.
"That partnership with Erin and team growth is the thing that I'm probably most proud of in my career up to this point. And also, just who that team was. They're all really, really, really great people."
Eventually Whitney held the position of Director of Content Strategy, and with her team established, it was time for something new.
Whitney and I work together on the same content team for the Interactive Department at Primedia (Consumer Source, Inc.). Whitney's upbeat personality and dependable proof-reading and editing skills are a great asset to the team. In addition to writing, editing and publishing content for SEO purposes, Whitney is constantly working on marketing projects for other departments. Whitney is quite effective at spinning many plates in the air. She is always eager to help with projects outside the scope of her job responsibilities and she still finds time to make work socially enjoyable.
source:
LinkedIn
Getting to grips with growth at Instacart
As you'll have noticed, Whitney is very new to Instacart, starting only a couple of months ago. But importantly, she's joined the company at an interesting, high-growth and exciting time.
"When the pandemic hit, Instacart became an essential service overnight and millions of new users signed up for the service. The team spent several months quickly scaling to handle the increase in volume of users and hiring people at the same time."
Eventually things at Instacart steadied, but this massive influx of new users sparked questions.
"Instacart started to think, what is the new resting heart rate of the business beyond the pandemic? How have customer's expectations for grocery delivery changed? And how do we remain a staple in people's lives more permanently?"
From these types of questions Instacart knew they needed to create a "seamless and meaningful experience" for people. As Whitney pointed out, content is a "really big part" of that.
Content design is clearly an integral part of this puzzle. So, enter Whitney Homans.
"The longer term mission of my role is figuring out how we participate meaningfully in the elevation of the experience for our users."
How Whitney is scaling from scratch
With this larger mission in mind, Whitney's top priority is growing the content design team.
"My job is first and foremost to scale content design to a number and a ratio, compared to product design, that is sustainable."
This involves keeping up with the product design and the engineering teams, both of which have grown substantially in the past year.
After the first content design hire in May last year, Whitney's team now numbers 12. In comparison, there are more than four times that number of product designers. But progress is being made, with more hires scheduled to start and more roles to fill throughout the rest of the year. Hitting their hiring goal remains a top priority.
Along with removing the feeling of "playing whack-a-mole" for her content designers, scaling the team is also about how they're able to work.
"My job for the team is to remove any barriers, giving them the space to do the things they really want to do and to be more thoughtful about their work. These are people who are very thoughtful and want to be very thorough, and they don't often have the time because they're just trying to make sure nobody's waiting on anything."
I've had the pleasure of working with Whitney for more than 6 years and during that time I saw her grow into the strong UX leader that she is today. Whitney's background is in content strategy and copywriting, but she occupies a space that is much larger than those two areas alone. Whitney is a force multiplier. She knows how to multitask effectively and deliver high quality work with limited capacity. She is a master at prioritization and allocating the appropriate amount of attention to any given task.
source:
LinkedIn
From interview to onboarding: how it works at Instacart
Instacart was the first company Whitney worked at where people really knew what content design was.
"This is the fewest number of times I have had to say, 'This is what content design is and this is why you should care about it.'
It's not just awareness of the discipline though, it's the recognition it gets too. Design partners and leaders expect content design to be addressed in reviews and ask questions about content design inclusion and decisions. She says it's important that content designers and product designers are treated as peers.
Whitney says that Instacart is "dedicated to the practice" of content design, and the existence of her director level role is "testament to that."
And with this approach, Whitney says the benefits are clear.
"When you see the quality difference between if you have content design, and if you don't, it's tangible. There's really a data-backed impact there."
Whitney believes this proven impact has a compound effect, convincing people that content design works and is necessary. In turn, its respect as a discipline grows, and it's sought out even more.
Of course, if content design is taken very seriously at Instacart, it's no surprise the content design interviews are too.
The Instacart interview process
Having hired people and gone through the process recently herself, we asked Whitney to run through Instacart's interview approach.
After talking to a recruiter, there are four evaluations a candidate must go through.
First:
"You present a case study to a manager. We're really open to what it is. We generally frame it as the project you're most proud of, but something you can go over in 10 to 15 minutes. We are really clear that we want something that has actual copy. We want you to be able to speak to actual UI copy—what it was, how it changed, and what feedback went into those changes."
Second:
"Once the manager says, 'Yes, I think we should move forward', the next step is a homework assignment. We give people three days, and we are pretty clear we don't want them to spend more than three hours on it. It's copy and it's also rationale, and questions. So a pretty standard content design homework assignment."
This second part is then evaluated by an individual contributor, or IC. If they don't pass , it gets another evaluation from a second IC to make sure a good candidate doesn't get missed.
Onto the third part:
"The next step in the process is an interview panel. That's the big day. You prepare a three part case study to present to the group which typically takes 40 to 50 minutes. We ask you to walk through actual work that you've done with the Content Design team and a Product Designer."
Then, the candidate will meet with content designers, who run a content critique and assess strategy skills, and a product designer, who focuses on collaboration. Finally, they meet again with their potential manager.
The essential areas to prepare
How do you prepare for such a thorough process? Whitney noted two areas to work on.
One was to remember the aim of the exercises is not just about seeing if you're capable, but finding out how you think too. You can be taught to improve copy, she says, but your mindset? That's not so "malleable".
"There are going to be moments where there's disagreement, right? But if you can articulate seamlessly how you think and why you've made those decisions, that's more powerful than 'I like this copy or I don't'."
She told us that the job is about being able to justify and explain your decisions, particularly when faced with criticism. This is hugely important, especially when working with other teams.
Whitney also said candidates can concentrate on the wrong things.
"I think a lot of the time people focus a lot on whether they can write the perfect copy. And they focus only on that, but there's all of these sessions on what assumptions you've made, what questions you have, and explaining your choices. That's your opportunity to really to really demonstrate how you think."
The other area was around presentations, especially not doing 45 minute ones solo, something she said "mid to early-senior people aren't used to."
"I think the biggest piece of advice I can give there is to set proper context and bring your conclusion back to your context. So tie things together and let people know what they really need to know. You're trying to bring these new people into your entire world at your current job, which is what I think sometimes people get lost in."
Hiring a diverse Content Design team
We also spoke to Whitney about what considerations are made around diverse and inclusive hiring at Instacart.
She told us Instacart is focused on diversity, equity, and belonging across the company. "Instacart's customers, shopper community and the communities we operate in are incredibly diverse, and we know that to be a long-lasting, successful company, our team has to reflect that diversity."
"I'm intentional about hiring a diverse team,content design and content strategy tend to be, along with research, the most diverse disciplines in design. We need to make sure we're bringing different perspectives and lived experiences to our work within content design, and in design more generally.
Onboarding and the first 90 days
Once you've landed the job, it's time to get welcomed into the company. Onboarding is a tough thing to get right at the best of times, let alone now. But it's something Instacart has invested a lot in, they've onboarded hundreds of new employees remotely over the past year, in fact, almost half of the company has never worked out of an Instacart office.
At Instacart, your first week is spent onboarding with the company itself, getting a crash course on their four-sided marketplace and meeting leaders across the business. The second week is about doing the same but for your department. Whitney takes us through the rest of the process in 30 day chunks.
"The first 30 days are very much about getting to know your cross functional peers, and dipping your toe in the work. They're about figuring out where things are, getting to know people, building relationships.

At the 60-day mark you're immersed in learning our process and begin to contribute to our work in partnership with the team.

My hope is that by the end of your first 90 days, you have a good feel for Instacart, the work we're doing, and you're confident you made a great choice to join the team."
She also told us what she thought was the most important thing to consider in your first six months, and that's to absorb information as "there's a lot to learn, especially remotely". She makes the point that Instacart knows their hires are good content designers, so there's no need to "prove anything".
Instead Whitney tells us it's about understanding how Instacart works, what its processes are, building connections, and learning as much as possible from those around you.
Whitney reported directly to me for a year and a half, and I thoroughly enjoyed working with her. Whitney is extremely bright and catches on quickly - you only have to explain something once for her to just "get it." She tackled all assignments accurately and immediately, often completing them ahead of deadline. She asks detailed, relevant questions and is an excellent researcher, copy editor and writer. Though she was an asset to the content-building efforts in our department (Interactive Products), Whitney was also helpful in other areas of the company, such as crafting email copy and blog content for Marketing. I highly recommend Whitney for any writing, communications or marketing job and would welcome the opportunity to work with her again.
source:
LinkedIn
Whitney's best advice for content designers
Progression and the importance of imagination
With the content design discipline gaining ground and respect, it's important people take advantage of this to progress their own careers. Not only is it a great time to push yourself, it enables you to pull content design with you.
So how does Whitney suggest you get started? Establish yourself and look to product design for inspiration.
"My biggest piece of advice is to treat yourself like a peer of product design. Do you see staff product designers? Okay, then there can be staff content designers. There is no reason those can't exist in parallel. Think about how you see high-level IC product designers operating. What do you see them working on? Those are the same types of problems that we would want a staff content designer to solve."
She said that even if the content design discipline isn't as well known as product design, that doesn't mean content designers can't reach the same heights as product designers. They just need to "use their imagination" a bit, particularly if they think management is the only way forward.
Whitney says it's important to "have a conversation with yourself about what you want and how ambitious you are." If you want to be a VP or lead on a product, "you're going to have to choose management." And to do that well means prioritising people management.
"Every bad leader that I have seen is someone whose ambitions outweigh their actual investments. They have decided that they want to run teams at a certain level, but they never invested in people management. And so they don't actually know how to lead."
The other piece of advice Whitney gave was about understanding yourself and what works for you.
"What is going to make you hate your job? What is really draining to you? Is it sitting in four hour long calibrations? Are you going to be able to do that and not hate it? Is that going to make you feel like taking a nap at 3pm?"
While you don't have to love these things, Whitney said you need to think about them, and whether other aspects, like mentoring and coaching, outweigh them. What you do need to do is figure out the path that "makes you happy and makes you fulfilled in your job."
Where to focus beyond hard skills
Beyond the hard skills of content design, such as writing copy, we wanted to know what other areas a person should focus on to not only be a better worker, but increase their chances of progression.
Whitney gave us some insight from her time at Mailchimp where 'impact' skills were important. Essentially they're the soft skills that are about "how you show up" for work.
We can't get too specific on the details in case a monkey in a cap shows up at the door, but we can give you the gist.
The important kind of soft skills, according to Whitney, are related to improving your communication ability, leadership skills, and your understanding of business in general. Not only will these skills make you a person people actually want to work with, they'll improve your content design too.
"Our work is how we work together, right? What makes us human, what makes us more valuable than robots, is that we are able to ingest all these different pieces of feedback, and weigh them appropriately, and make the decisions that are inclusive about the work and the people we are working with."
The value of being active in the community
To round off Whitney's invaluable advice, we asked her to think back to the start of her career. We wanted to know what advice she would have given herself that would have had a positive effect on her content design trajectory.
"I think the biggest thing is when you're a part of a community that is evolving, and really at its starter seed moment, to not be afraid of participating actively in that evolution. I always think I was reacting to the development of content strategy. It's only been in the last couple years that I felt like I could participate in that and have a voice in it."
To this effect she said your voice "is your biggest asset" and that you should "embrace the unknown." Do this, and you'll find your place in the community and the discipline.
Whitney is a very talented writer. Her endless creativity, unique writing style, and positive attitude make working on any project with her a dream. She would be an asset to any team as she brings more to the table than just fantastic copy writing. I look forward to working with her again in the future.
source:
LinkedIn
Whitney's quick-fire recommendations
What books would you recommend to content designers?
Nicely Said: Writing for the Web with Style and Purpose
Packed full of real world examples, this book teaches you how to write in a way that meets your users needs and your business aims.
It was written a while ago, but it still holds up. It's just a great book for writing generally. Kate Kiefer Lee, one of the authors, is wonderful, too.
— Whitney Homans
Technically Wrong: Sexist Apps, Biased Algorithms, and Other Threats of Toxic Tech
Diving into the murky side of tech, Wachter-Boettcher shows how seemingly mundane and harmless apps and services are reproducing society's biases.
It's really good. The examples that she gives in it just stay with you. She says you don't just think about the best case scenarios, you also have to think 'Okay, well, what is the worst way this can be used?'
— Whitney Homans
Which industry professionals should people be following right now on Twitter?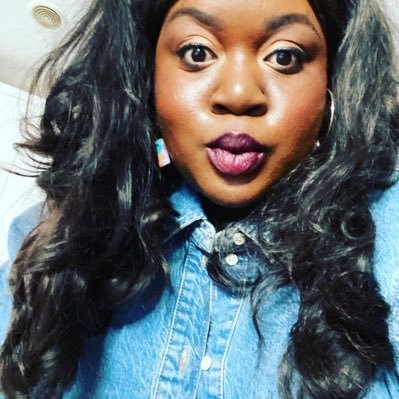 Candi Williams
Content Design Lead at @Bumble by day. Author by night. Fan of clear words, inclusive design, bold stationery, yoga, food and wine. #BlackLivesStillMatter
Follow @candiwrites
Sara Wachter-Boettcher
Tech + UX + racial justice. Leadership coach, strategist, speaker, author at @wwnorton @abookapart @rosenfeldmedia. Work: Active Voice + @collectivestrng. She/her.
Follow @sara_ann_marie
Jonathan Colman
Senior Group Design Manager @Intercom. Cyclist on #Zwift. Partner to @mhuhta, walker of Prim. (he/him)
Follow @jcolman
Are there any content-related communities you are part of you'd recommend others join as well?
"The Content + UX Slack is really helpful. If you're trying to get into the community, I think the best part about that is the way you join. They're really strict about their community guidelines, so it feels like a very safe space. I also really love that you can't post a job without posting a salary."
Is there a particular site or product that you think does content particularly well?
"From a content design perspective, Spotify is pretty good. I think if you asked people how many words are on a Spotify screen, they would say less than 10. And then you look at it, and there's a ton of words across that interface, but they get out of your way."

Spotify's app

"The amount of space that [Bumble] have to cover from notifications that are 'Someone's swiped right on you,' whichis very exciting, to 'Are you safe? Is this person abusive? Are you reporting them?' That's a lot of ground to cover, and I feel like that writing does it really, really well."

Bumble's app