Introduction
Looking for tips on writing a job description for a Web Content Manager? In this article we look at two Web Content Manager job descriptions, deconstructing them in a way that will hopefully make it easy for you to understand what you need to include.
To give you an understanding of the Web Content Manager role, we'll define it first.
Then we'll see what job descriptions from Sage and the Amazon Web Services look for in candidates.
Things like:
What they offer in terms of salaries
Key responsibilities
Qualifications and skills
Benefits, workplace experience and culture
Diversity and inclusion statements
We've also included some comparative analysis of the two job descriptions.
Let's dive in.
What is a Web Content Manager?
While content managers can be responsible for all kinds of content, Web Content Managers tend to be responsible for all the content on a company's website. The role includes meeting with marketing and design teams to plan, develop and maintain site content,and using web content management systems to an advanced level.
What to include: Examples from Sage and Amazon Web Services
Now let's take a look at these two examples of job descriptions so you can gain an understanding of what to include in yours to make it comprehensive, informative and easy to understand.
The one from Sage is based in Newcastle upon Tyne UK, and the role at the Amazon Web Services is based in Seattle.
Salary
It's really important to show the salary. This is for many reasons, including diversity and inclusion. For example, Show the Pay talk about how lack of pay transparency hurts those less likely to negotiate.
You shouldn't put "depending on experience" (DOE) or "competitive salary" in a job advert. Instead, use a pay scale showing the salary range.
Side note: All Web Content Manager jobs that share pay details on our site are highlighted by a green dollar symbol to bring attention to this.
While there aren't specific details of the salary on either job description, Amazon Web Services specify that it is Mid-Senior level.
And the Sage one seems to be a lower seniority level, and so would likely be on the lower end of the pay scale, although it isn't as detailed.
Here are the estimated salaries, plus national averages from LinkedIn, Glassdoor and Payscale:
| Web Content Manager Salary | |
| --- | --- |
| UK Average | Average: £25,703/yr, range: £20k - £37,100 |
| Newcastle Average | Average: £46,102/yr, range: £32,408 - £57,219 |
| Sage | Range: £56k - £75k/yr |
| US Average | Average: $60,900/yr, range: $35k - $93k |
| Seattle Average | Average: $66,590/yr, range: $48k - $94k |
| Amazon Web Services | Average: $67k/yr |
Typical responsibilities
Now onto key responsibilities. We've created a quick-reference table of typical responsibilities and criteria for the role of Web Content Manager. You can see which have been included in the job descriptions from Sage and Amazon, and what they ask for.
| Responsibilities | Sage | Amazon Web Services |
| --- | --- | --- |
| Supporting strategic updates on web content | ✅ | ✅ |
| Technical review / Quality Assurance of published pages online | ✅ | ✅ |
| Decision ownership - responsible and accountable | ✅ | ✅ |
| Owning the full content production lifecycle from start to finish, and communicating development timelines | ❌ | ✅ |
| Identifying optimisation opportunities | ✅ | ✅ |
| Provide recommendations to the other teams on content design - leading discussions | ❌ | ✅ |
| Maintaining content governance, standards and best practice | ✅ | ✅ |
| Contributing to the documentation of best practice and processes | ✅ | ✅ |
| Content testing - such as a/b testing | ✅ | ✅ |
| Building relationships with other departments, collaboration across teams | ✅ | ✅ |
| Sharing with and influencing stakeholders | ✅ | ✅ |
| People management | ❌ | ✅ |
Qualifications, skills and attributes
Now onto skills and qualifications. We've added how many years' experience where the data is available. This also covers things such as education, qualifications, and skills needed.
Qualifications/Skills/Attributes
Sage
Amazon Web Services
Experience
Working with a Content Management System (CMS)
• 3+ years' experience in online content creation, IX/UX, web design, or front-end web development,
• 3+ years actively working with HTML,
• Experience in XML and structured authoring (in preparation for a shift to XML authoring),
• CMS experience (preferred)
Attention to detail
✅
✅
Working to tight deadlines
✅
✅
Able to manage priorities well
✅
✅
Ability to juggle several initiatives, successfully and shift priorities
✅
✅
High standards and attention to detail
✅
✅
Knowledge of best practice for web content
✅
✅
Portfolio of web content
❌
✅
Benefits
Next on to benefits. Here we have put together a list of typical benefits, and checked which are offered in each job description. This isn't an exhaustive list. But it will give you an idea of what they offer.
(A full view of Sage's benefits can be found on their employee benefits page. And we've also looked at Indeed and Glassdoor for details of Amazon Web Service benefits).
| Benefits | Sage | Amazon Web Services |
| --- | --- | --- |
| Medical / dental / vision | ✅ | ✅ |
| Annual leave | ✅ with option of sabbatical | ✅ with option of sabbatical |
| Employee discounts | ✅ | ✅ |
| Mental health and wellbeing | ✅ A 24 hour service for all employees, with access to legal and financial advice, face-to-face counselling, online Cognitive Behavioural Therapy and more. | ✅ |
| Pension | ✅ | ✅ |
| Discounts including things like shops, restaurants, gym etc | ✅ | ✅ |
| Flexible and family friendly working (which may include part-time hours, job shares, flexible hours and part-remote set ups) | ✅ | ✅ |
| Childcare vouchers / benefits | ✅ | ✅ |
| Staff development and training | ✅ | ✅ |
| Bike to work scheme | ✅ | ✅ |
| Season ticket loan | ✅ | ✅ |
| Paid paternity, adoption and maternity leave | ✅ | ✅ |
| Stock options | ✅ | ✅ |
Diversity and inclusion
Diversity and inclusion cannot be understated when it comes to job descriptions. You need to be adding a diversity inclusion statement, but this shouldn't be a copy and paste or tick-box exercise. Add some flair and personality.
You should show that your organisation is serious and committed by ensuring you have used language that is plain, clear and understandable. As well as stating that you are happy to comply with things like reasonable adjustments for disability, both at work and throughout the entire hiring process.
Sage
Here is an example of the diversity and inclusion statement from Sage:
"If you would like support with your application (or require any adjustments) please contact us at careers@sage.com for assistance. All qualified applicants will be thoughtfully considered and never discriminated against based on their race, color, age, religion, sexual orientation, gender identity, national origin, disability or veteran status."
It's nice to see they have included a bit about support through the application process, and have provided an email.
Amazon Web Services
Again, Amazon has a similar statement to Sage, with the mention of accommodations throughout the application process. They have also gone a step further and discussed their commitment to fair chance for those with conviction records (not job-related):
"Amazon is committed to a diverse and inclusive workplace. Amazon is an equal opportunity employer and does not discriminate on the basis of race, national origin, gender, gender identity, sexual orientation, protected veteran status, disability, age, or other legally protected status. For individuals with disabilities who would like to request an accommodation, please visit https://www.amazon.jobs/en/disability/us.
Pursuant to the San Francisco Fair Chance Ordinance, we will consider for employment qualified applicants with arrest and conviction records.
Pursuant to the Los Angeles Fair Chance Ordinance, we will consider for employment qualified applicants with arrest and conviction records.
This position is subject to a background check for any convictions directly related to its duties and responsibilities within the city limits of Columbia, SC. Only job-related convictions will be considered and will not automatically disqualify the candidate."
Highlights: comparing and analysis to inspire your job description
Now, to finish up we've included some key quotes from the job descriptions, which we have done a brief analysis of, as well as links to docs with the full adverts.
Sage keep it short, simple and to the point in this job description. It's laid out really nicely in a table which is easy to read, and they don't ramble or get stuck on details.
They mainly focus on the key job responsibilities. It perhaps could cover more, but does still cover all the necessary information.
However there is a nice paragraph on their culture which encourages community building for applicants and employees:
"Every one of us shapes our culture at Sage - doing what's right and succeeding together, united by our commitment to each other. We encourage each other to grow in our roles, in our careers and as individuals.
Follow us on our social media sites below to join in conversations about career tips, open positions and company news! #lifeatsage #sagecareers."
The seniority level for this role isn't specified. But it's within the marketing team, and judging by the language and acronyms used in the job description, the applicant will be well versed in website content, particularly in a CMS (content management system).
The ideal candidate will be able to
"Manage and maintain content on the sage.com CMS platform in alignment with global marketing strategy. Ensuring expert delivery and deployment of changes to the Master Site portfolio, whilst taking ownership and responsibility for maintaining brand standards, CMS policies, templates and SLAs."
Although there is still accountability and decision ownership, applicants aren't expected to do any people management in this role, or too much strategic work, and will be reporting to key Strategy managers, and generally working collaboratively with them on site content.
It says the candidate will:
"Support strategic updates on sage.com as assigned by Web Strategy & Delivery managers gaining approval, acceptance and publishing of localised and Master Site pages."
"Ensure all changes to the Master Site portfolio are approved with the Global Page Owner, leveraging existing CMS templates.
And
"Work with the Web Strategy Manager and local market to identify optimisation opportunities, and with WCO to implement personalisation and a/b testing.
Content standards are also a big part of this role, with applicants expected to understand and implement best practice.
Although there isn't much in terms of people management, there is space for developing into a role like this. With tasks requiring confidence in communicating such as:
"Actively promoting the use of the Web Operating Model with marketing stakeholders"
And
"Identifying best practice and contributing to the documentation of WCM processes and sharing via team collaboration space."
Here is a link to the full job description.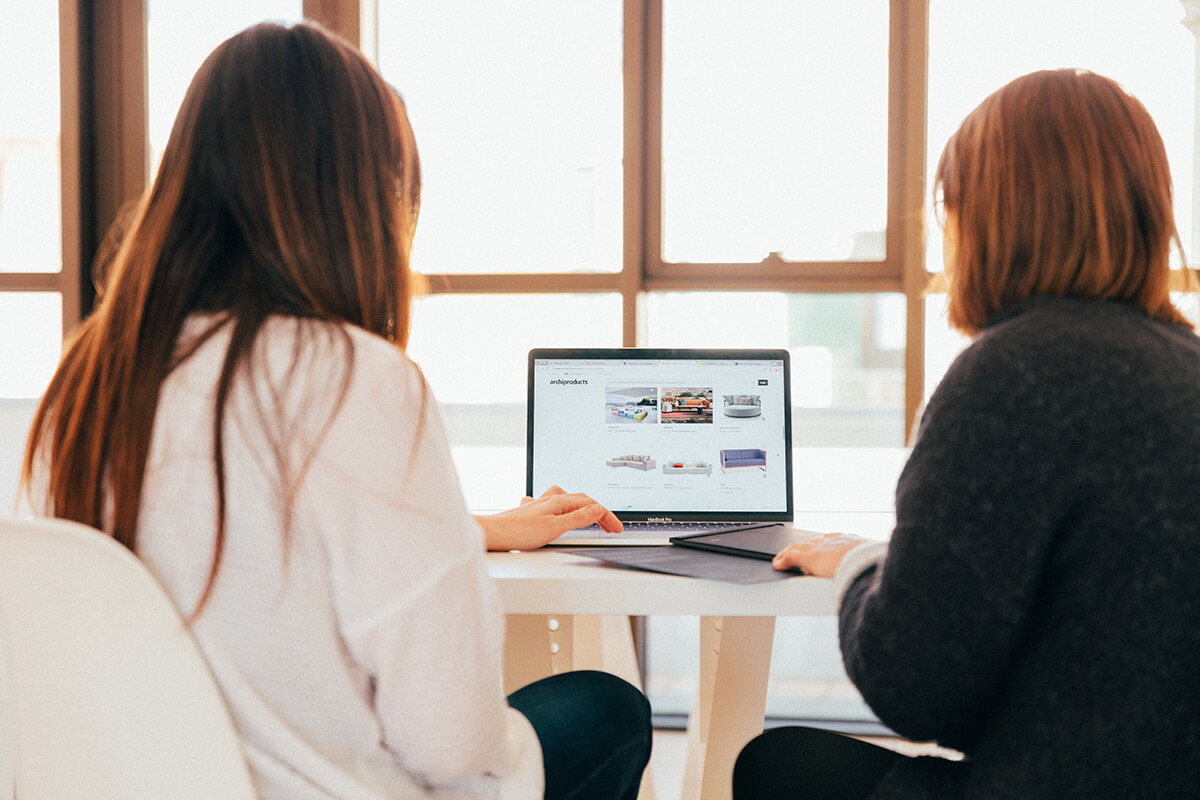 Amazon Web Services
Web Content Manager
This is a really great, comprehensive job description from Amazon Web Services (AWS). It's for a mid-senior level role, with a job function category as Writing/Editing.
This is unique and different to the Sage role in the sense that it is purely focused on producing and publishing a Sales Governance Playbook on the AWS sales intranet.
While the Sage job role sat within the marketing team, this one is part of "AWS Worldwide Revenue Operations", where the candidate will
"play a critical role in helping us achieve our mission to build the most efficient sales organization in the world."
It goes on to say:
"You will be part of the team chartered with building the AWS Sales Governance Playbook, the definitive guide for how the global AWS field should operate at each stage of the sales cycle and leverage a growing ecosystem of programs, tools, and engagement strategies."
The chosen candidate will be fully responsible for the Sales Governance Playbook. That includes content standards:
"ensuring that all playbook content adheres to editorial standards and meets a high quality bar."
And
"Using SEO best practices, you'll ensure that the content is discoverable and easy for sellers to find."
They will also
"contribute to the information experience design on the AWS sales portal, ensuring playbook content is organized and presented in a way that fosters efficient and effective understanding."
Compared to the Sage job description, there is a much higher expectation, and more breadth and depth to the role, which would indicate a higher salary.
For example, there is a lot of project and people management in this one, and more leadership qualities are needed such as:
"You show serious obsession for our sellers and have the backbone to advocate on their behalf, yet are also able to disagree and commit when needed."
And
"deliver results in an ambiguous and rapidly changing environment. You're able to own content projects from start to finish, leading discussions with stakeholders, making good trade-off decisions, and solving problems with autonomy.
Working with teams is important as is in the Sage one. But there is again more of a focus on driving change here, and influencing teams directly.
There is also talk of content design, with expected things such as:
"Providing recommendations to the IX/UX team on template design and other digital information experiences that make content consumption easy and remove barriers to understanding.
And
"Implementing feedback mechanisms and track content effectiveness metrics to fine tune content design."
Here is a link to the full job description
Next steps: Writing your job description
Hopefully this article has given you an idea of some of the similarities and differences, and some inspiration for writing a Web Content Manager job description. If you need help with this, we also have a free template:
Free template download
Use this Web Content Manager Job Description Template as a base, or to inspire your own. It's comprehensive and includes example excerpts discussed in this article.